Hello loves ♥ Today's blog post is an update or more so a recap of my second trimester. I'm so excited to share this video with you all. In the video I also talk about my pregnancy must haves, show you the little gender reveal we did with our family, a baby haul and also a little sneak peek of the nursery ♥ So there's definitely lots of things in this video – so grab a snack and relax! The video is so long haha. But I really hope that you all enjoy xoxo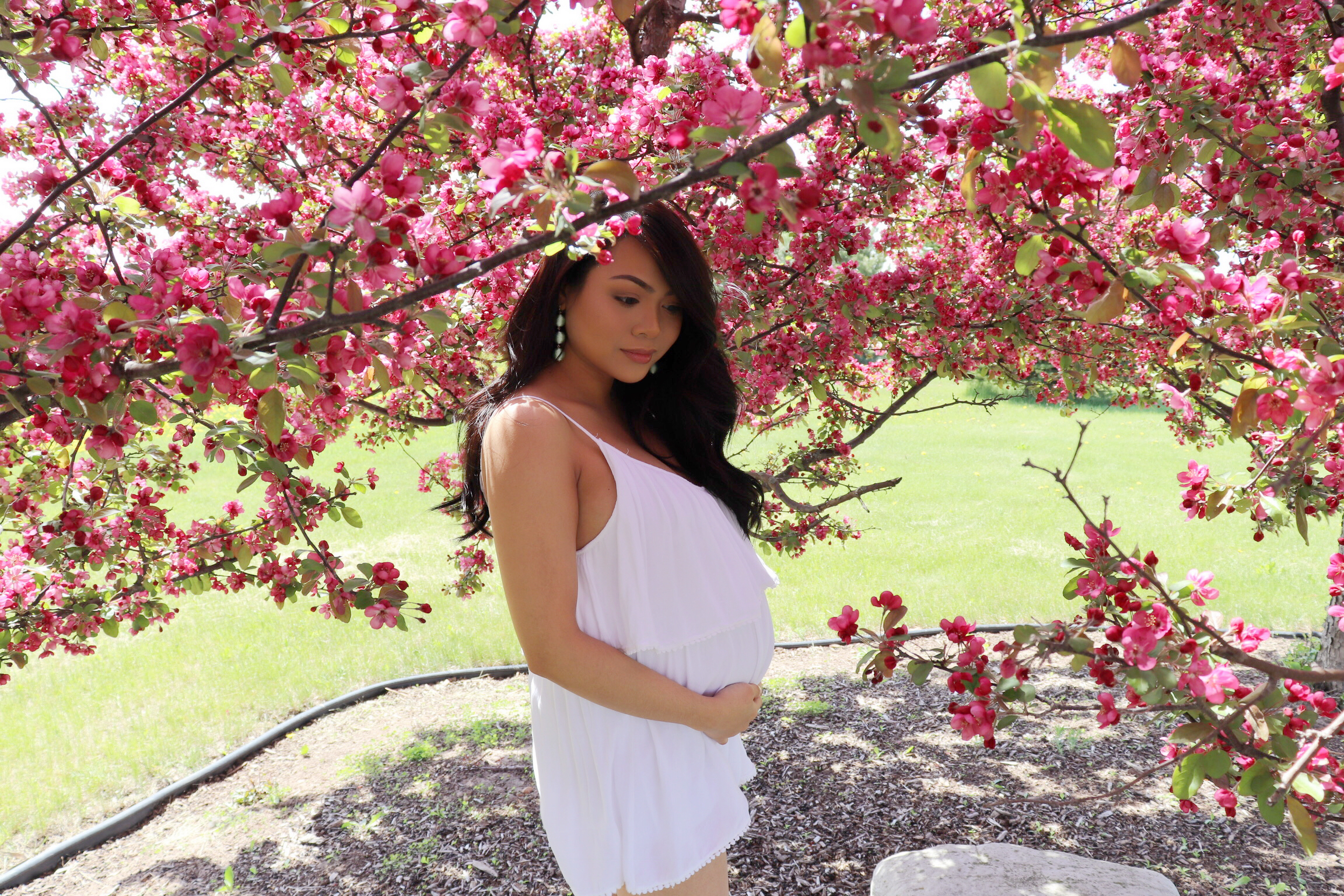 Everyday makes me happy because I'm a day closer to holding you in my arms.
I know that all the discomfort that I feel will be worth it. We can't wait to meet you baby boy.
It's true, I am honestly the happiest I've ever been. Tom and I are so ecstatic – our relationship has never been better – not that we've really had any issues before. But this baby, just brings us so much joy already. I'm so thankful to god for answering our prayers. I honestly can't even describe how I fully feel. Although I have to admit, now that we're getting closer to our due date, I am terrified. I don't really know what to expect but I just know it will all be worth it. I can't wait to have him in my arms. To see my husband hug and squeeze a little human. To have a "mini Tom" running around (haha).
I'm just so excited, you don't even know!
We have our baby shower coming up next month and it's finally sinking in that it's almost time! Eeekkk, there's still so much to do before the shower and before he's here. I'll definitely keep you guys posted – for sure I'll do a blog post about the baby shower (I'll try my best to vlog during it as well).
I can't wait, I can't wait, I can't wait! ♥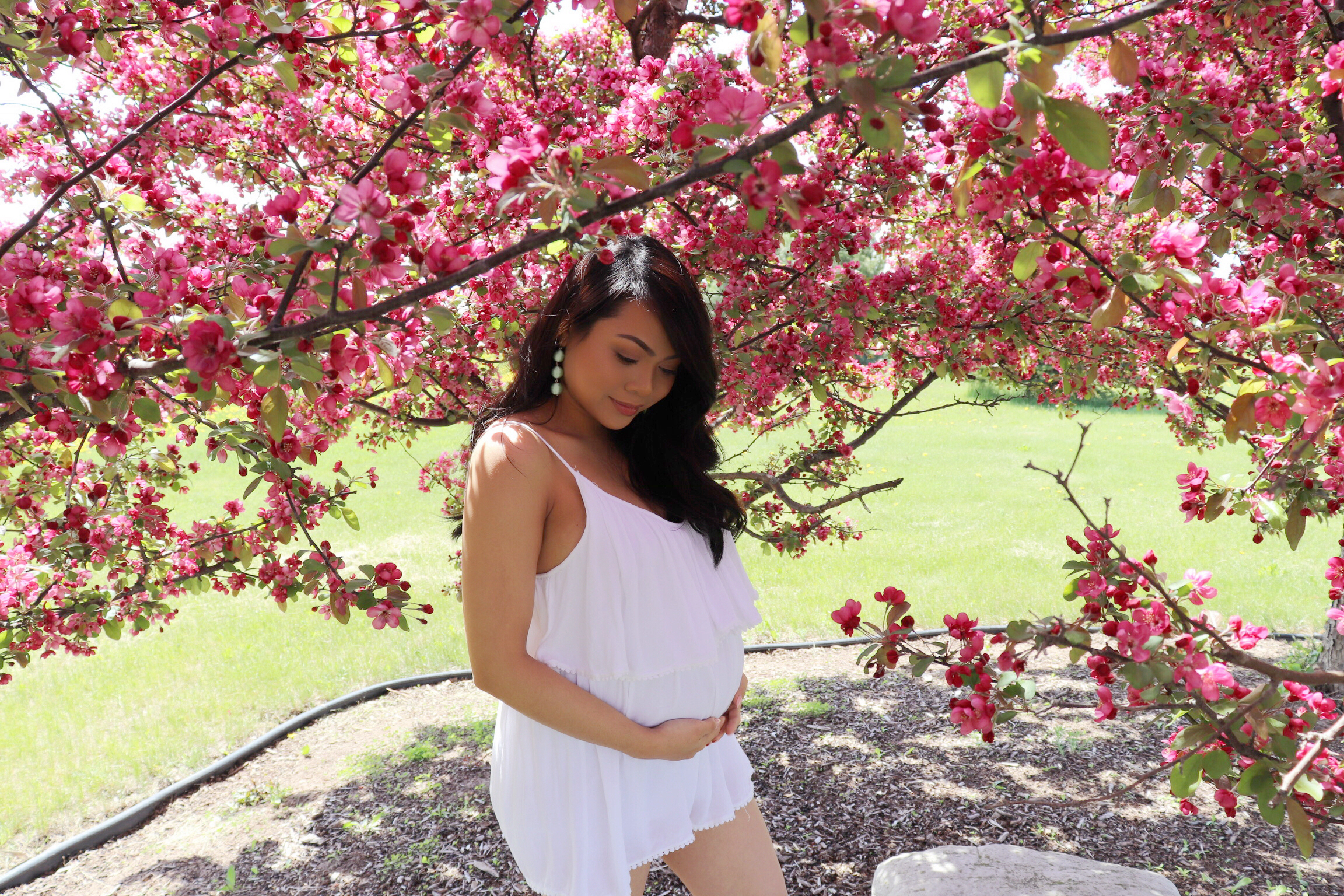 Must Haves

• Boppy Pregnancy Wedge with Jersey Slipcover (ONLY $14.39)
• One A Day Prenatal Vitamins
• Radha Beauty USDA Certified Organic 100% Pure Oil
• Favorite TShirt (Ingrid & Isabel)
• Favorite Leggings (Ingrid & Isabel)
• Women's Sleeveless V-Neck Babydoll Dress (Xhilaration)
• Maxi Dress (ONLY $16.99)