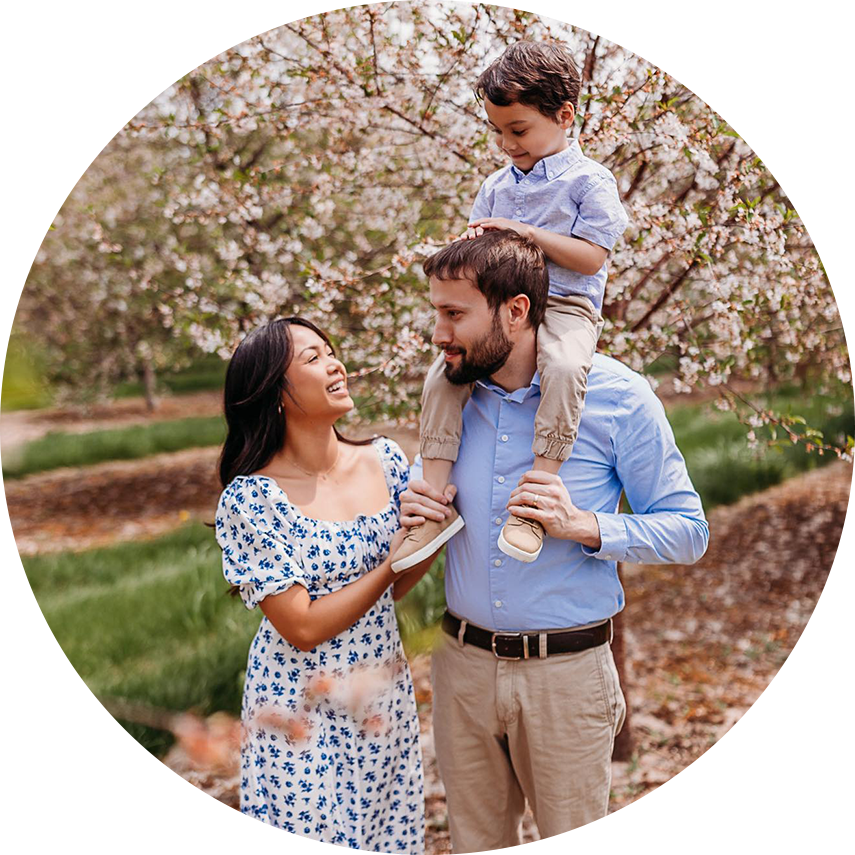 I'm Charmaine Dulak, 1990s baby, born and raised in Manila, Philippines. I am now residing in Door County, Wisconsin, USA with my loving husband, Tom and our son, Liam. I graduated with a Bachelors of Fine Arts degree with concentration in Graphic Design.
Love, Charmaine is a whimsical lifestyle blog, where I explore and share the things I'm passionate about – Stationery, Journaling, Country Living, Travel, Home Decor, to name a few.
I'm also a video blogger on YouTube. My YouTube channel serves as my other creative outlet. ♥ Don't forget to check it out and subscribe to keep up with all my new videos!
Contact Me
Email: [email protected]
Charmaine Dulak
P.O. Box 855
Sturgeon Bay, WI 54235
Find Me Elsewhere
FAQ
Where do you work?
I'm a full time content creator on YouTube and Instagram. As well as an online shop owner, Love, Charmaine.
Why "Love, Charmaine"?
I always write about the things that I love here and I feel like each blog post is a letter to either, myself or you, as a reader. My blog serves as my online journal and since I always sign off on letters or notes that I write to anybody with "Love, Charmaine," I thought this was fitting. 🙂 ♥
What kind of camera do you use?
I vlog with a Sony ZV-1 (available at BestBuy & Amazon) and for photos, I usually use my iPhone or my Sony Nex-5T with the 16-50mm lens.
What program do you use for editing videos?
I use Sony Vegas Movie Studio and Adobe After Effects.
What do you use to create the graphics on your blog?
I use Adobe Photoshop and Adobe Illustrator.
Any good tips on how to start a blog?
The biggest thing I can think of is to write what you're passionate about. I really believe that content is key and things do take time. Practice makes perfect, so be patient and just have fun!
Can I use some photos/graphics I found on your site elsewhere online?
Not a problem! Just make sure you link it back. Though I highly suggest that you work to create your own original content for your blog.