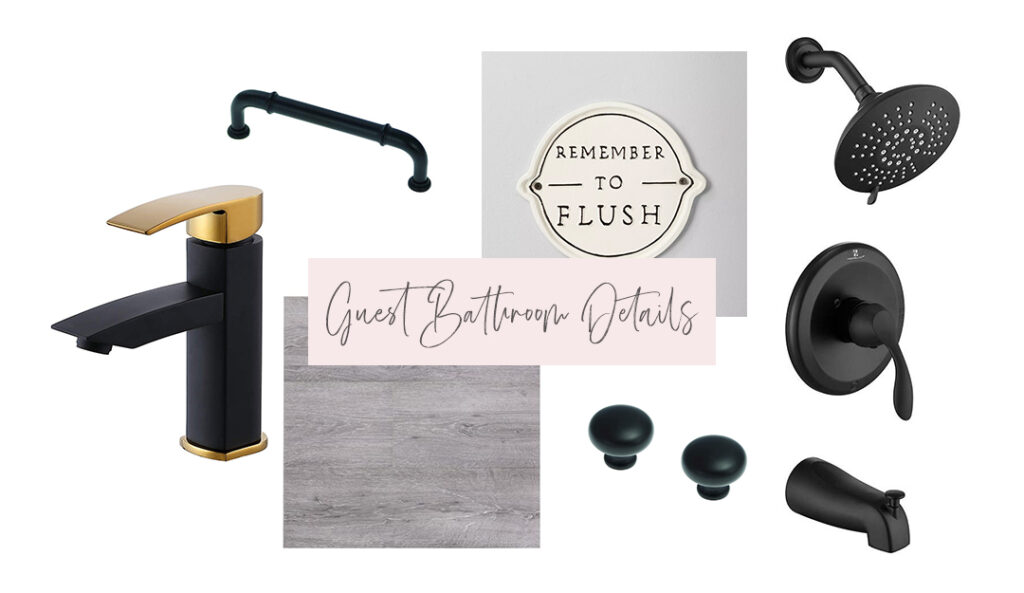 Hello my loves ♥ Happy Saturday! I'm back to talk about our progress that we made in our Guest Bathroom. Last weekend we did pretty much all the hard part… took the medicine cabinet off, repainted the entire room, put up the new light fixture and mirror, replaced all the hardware such as knobs and pulls and hand towel bar etc. (See my Guest Bathroom highlights on Instagram) Below is a before and after progress photo. Really happy with how it looks already ♥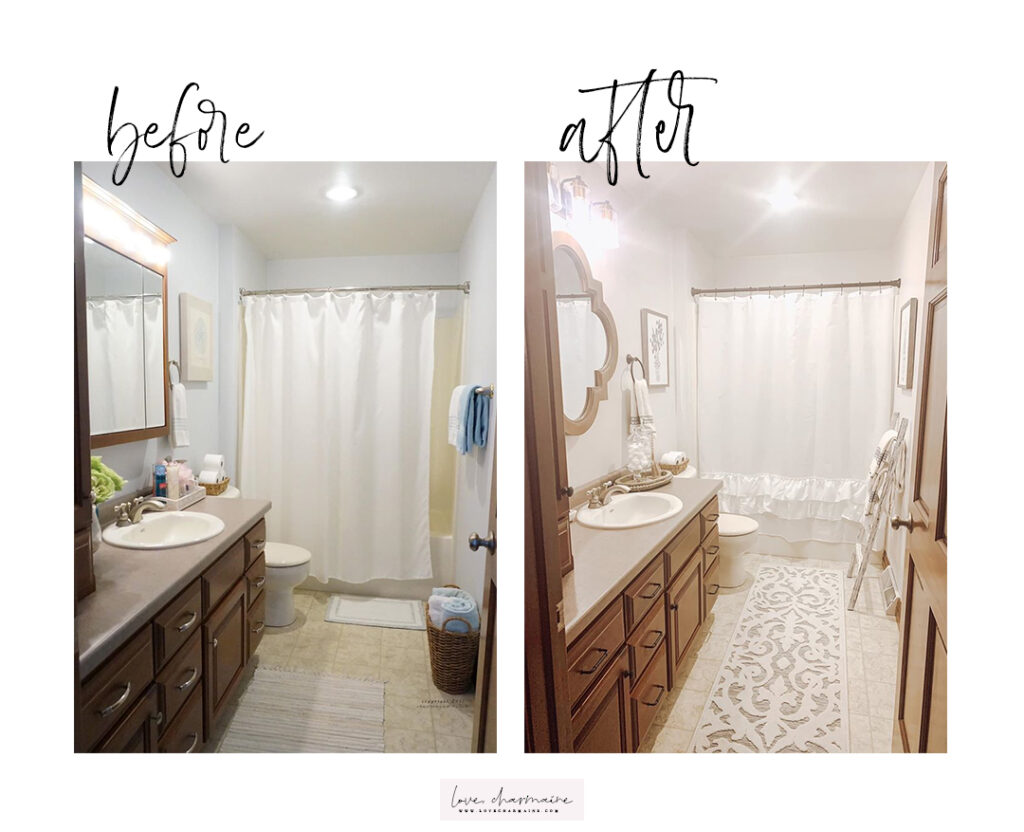 Over the week I did add a few more things (not in the progress photo above). We got this "Remember to Flush" sign from Target to put above the toilet and these really cool black switch plate covers as well. I also added some decor pieces into the room which you can see in my latest vlog. We also haven't changed out the shower hardware yet but below is one of our options.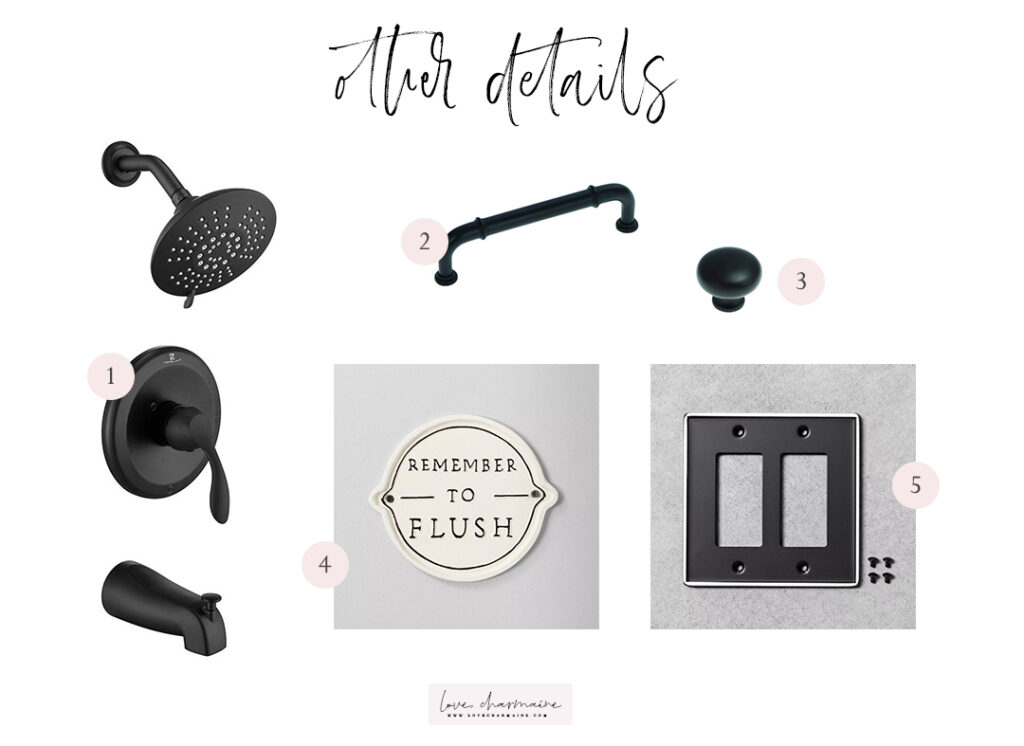 Today or rather this weekend, I was hoping to replace the faucet but sadly we haven't decided on one yet. Who knew there's so many "black" bathroom faucets out there to choose from? I'm also debating if I want something simple, traditional or more modern. Below are some options we're looking at. I really would love something that's black & gold so it goes with the light fixture… but I'm not sure if I want something that modern looking. (Because all I can find in black & gold, that I like, are of a modern style.) Or I can just go with black… leave the light fixture to be the only black and gold in the room so it can be kind of the focal point. Thoughts?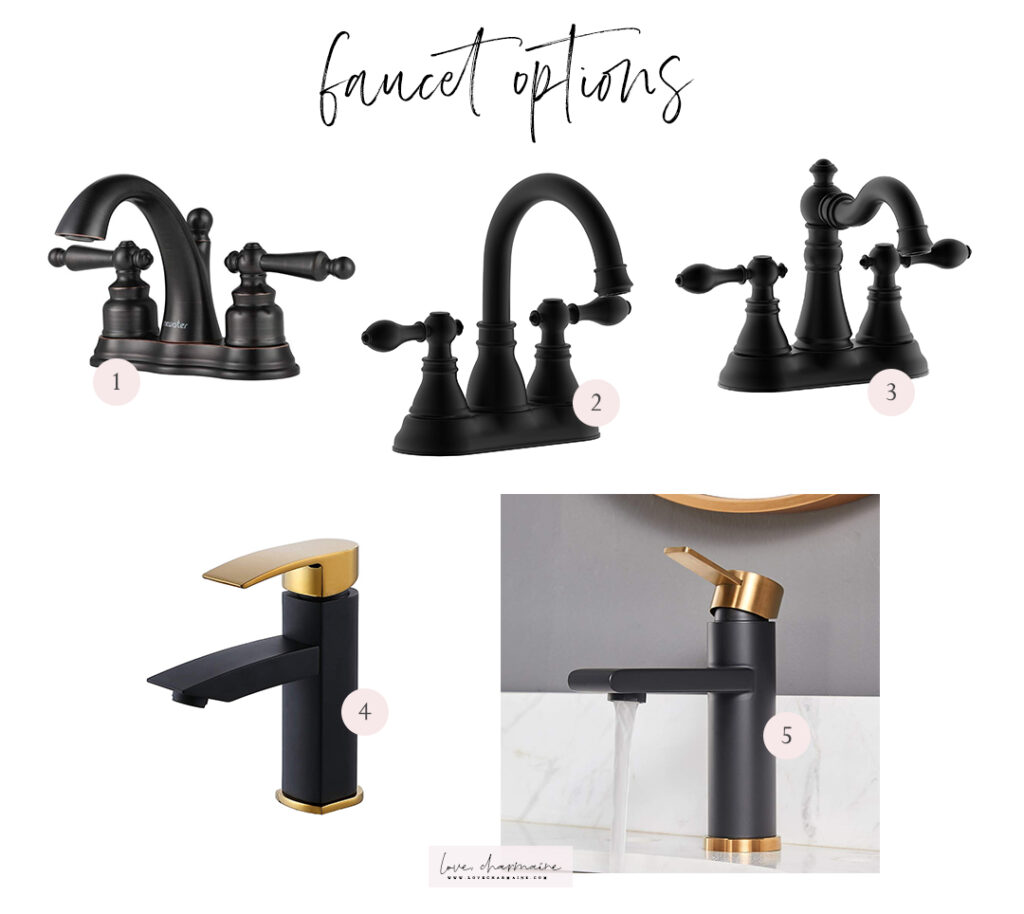 We also haven't decided on flooring yet, though we know that we will be going with floating vinyl planks. These are the type of floors we installed in my office and we absolutely love it. Pretty inexpensive and easy to install. Below are the options we're looking at, though I feel like we need to go into the store to properly make a decision because some of these wood look totally different in real life.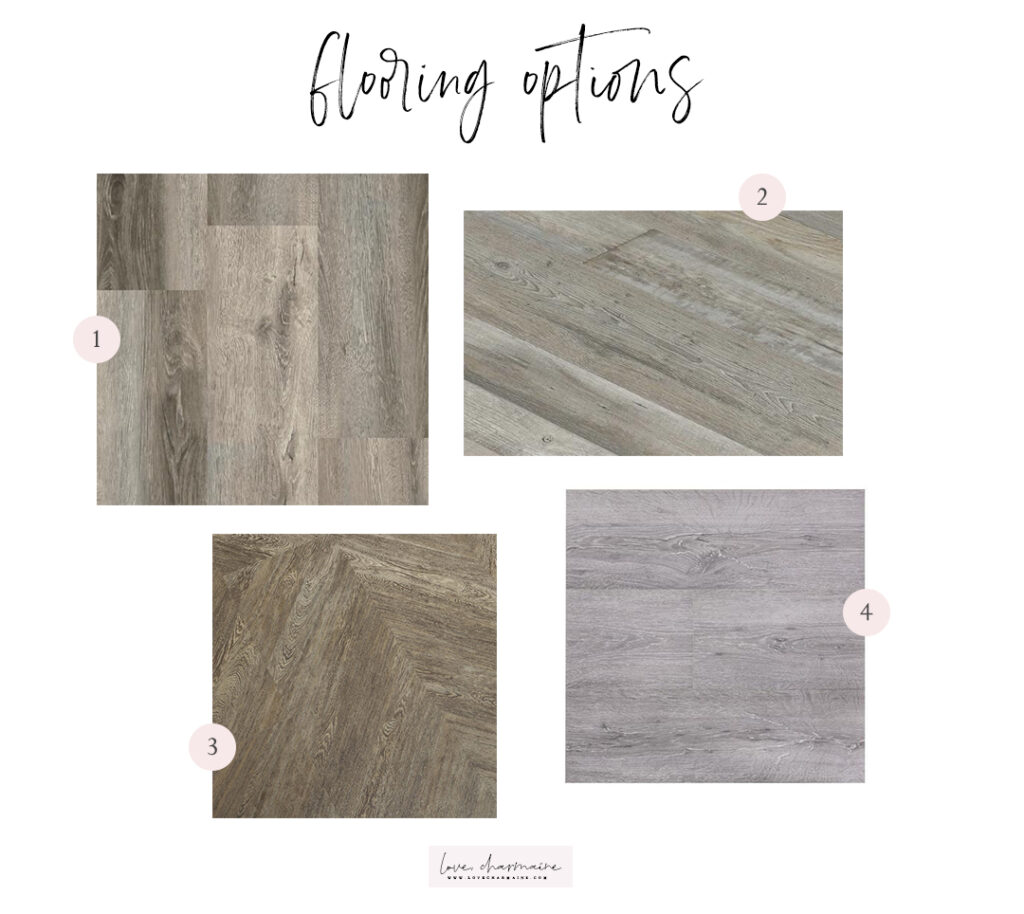 Regarding the countertop, we're still unsure if we will change it out. We had inquire about replacing it with quartz or granite (same place we got our kitchen & master bathroom counter tops) and the price they're giving us is pretty high. We're not sure if we want to spend that much for a guest bathroom that we honestly rarely use haha. Though I do have an idea of something I can do to the countertop, it's more on the DIY route though, and if done wrong, it could look really bad. It's definitely something I have to talk to Tom about lol. Anyways, I think that's about it. Just a few more things! Or at least that's what I keep telling myself.
I am so excited with our progress though. It feels great to finally have that drive to do these type of things around our house. I hope you're enjoying these updates. Thank you so much for stopping by and I can't wait to see you here again on my next post.
xoxo