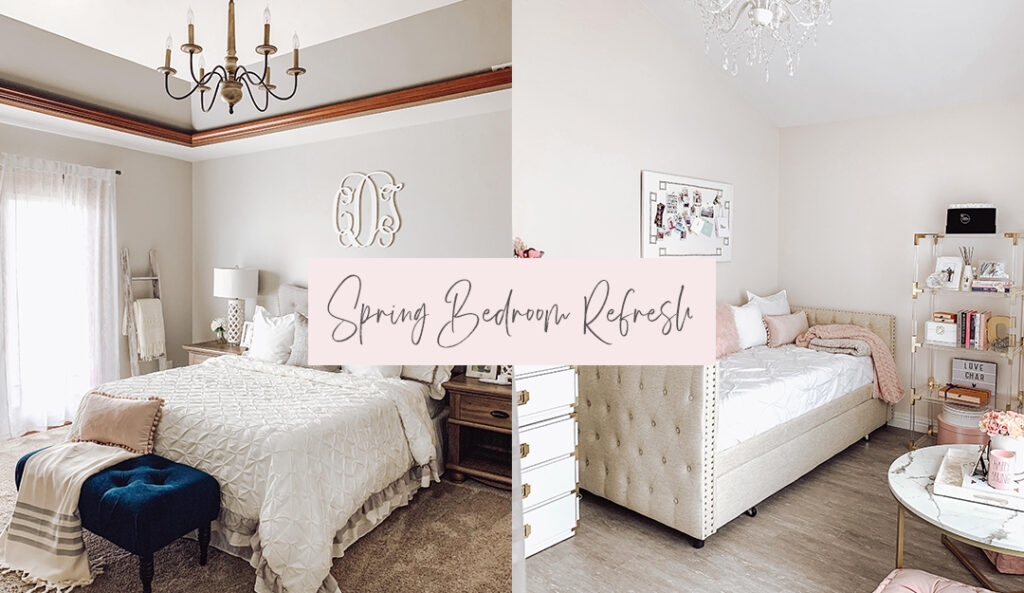 Hello my loves ♥ I hope you're all doing well and are safe in the comfort of your homes. It's been quite a scary time lately with all the uncertainty but I do want to remind you that it's just something that we're all going through right now and that it will get better. Keep your head up. Know that it's okay to feel how you're feeling and know that it's okay to seek help if you need it. We're all in this together ♥
As much as I'd like to talk about what's going on, I really don't want to add to all the chaos, uncertainty and anxiety (etc). So here I am bringing you content -Home Decor, Lifestyle, Beauty and Fashion. Something we all love. I know it's been very difficult to some and I hope that my posts can bring some light to you. Weather it gives you inspiration or just to get your mind off of all the chaos even for just a few minutes.
With that said, in today's post I'm going to be sharing with you an easy way to give your bedrooms (or really any place in your home) a Spring Refresh. Let's start off with our master bedroom. Since I share this room with my dear husband, I wanted to keep it neutral.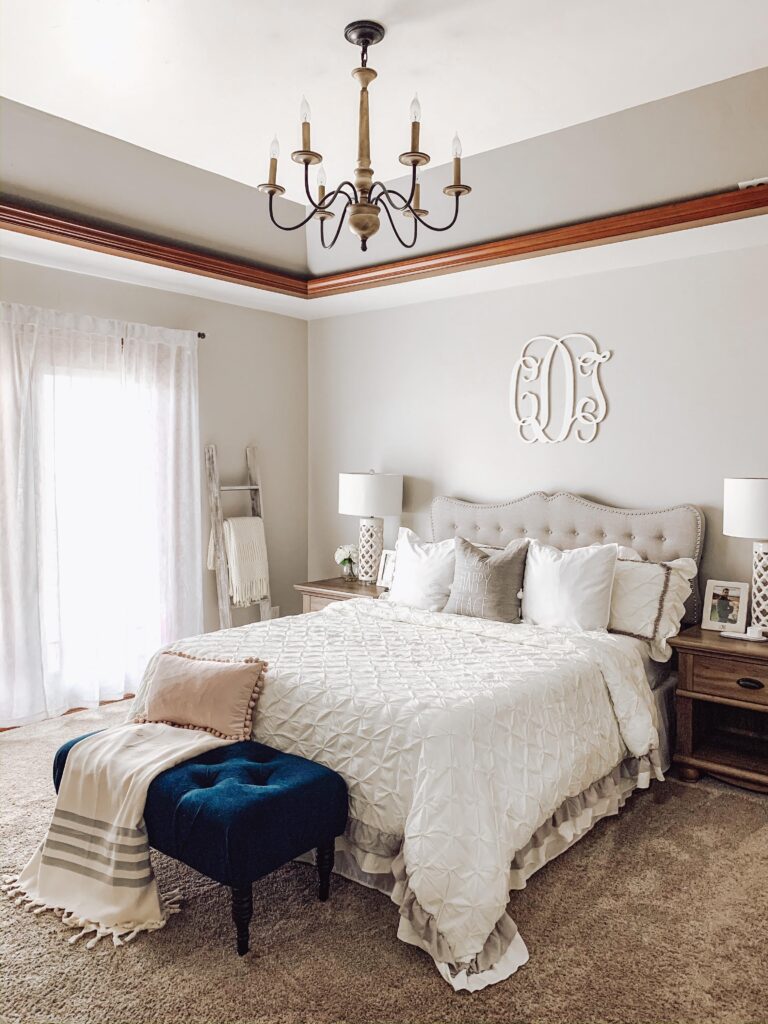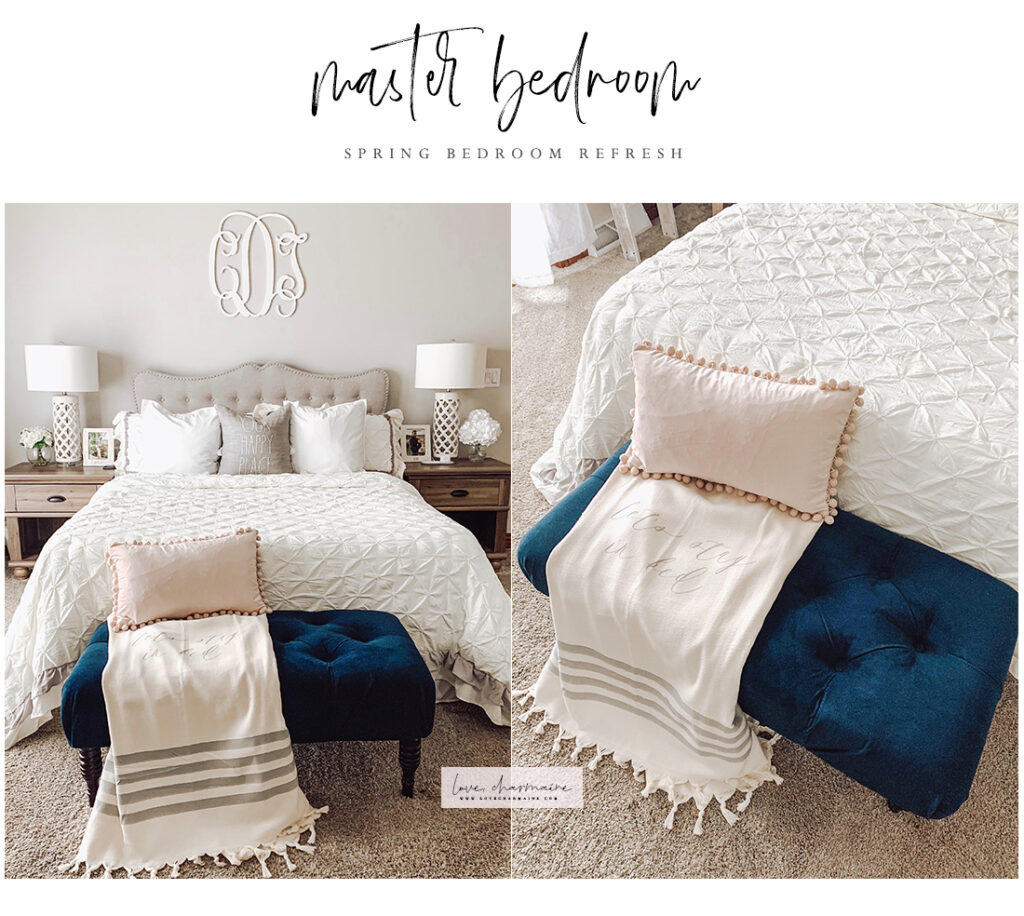 Changing out pillows or pillow covers is one of the easiest things to refresh a space. In our master bedroom, I've switched up the throw pillows. We had 2 creamy beige velvet throw pillows, which I now switched to WHITE ♥ I love how with such a simple change of color, the room looks much brighter! I've also added this cute "Our Happy Place" Rae Dunn pillow. I love how it's gray so it matches our bedding and the tassels on it just makes it so fun. I really wanted to add some blush to the room so here's a 12×20 Blush Velvet Pom Pillow that I got from Amazon. I love how it looks on our royal/navy blue velvet bench.
Later on, when we're permitted to do so, I plan on hunting down some small chinoiserie ginger jars at HomeGoods and putting cherry blossoms stems for each night stands. I think that would look so pretty ♥ I also plan on purchasing some new curtains for our bedroom, what do you think of these? I just love the whole style with the tassels and I love the fact that it's sheer as well, so it can let a lot of light in.
Next up, the guest bedroom or shall I say, my office. Oh my goodness, wait… I think this is the first time that I'm showing you this new space. Eeeeek, how exciting! Okay, so if you haven't seen my vlog… here it is. I've gotten rid of BOTH desks that were in my office and added this amazing day bed to make better use of the space. Ya'll, I'm in love. I just love this so much more. Any who, let's take a closer look at the day bed and how I did a bit of a Spring Refresh to it.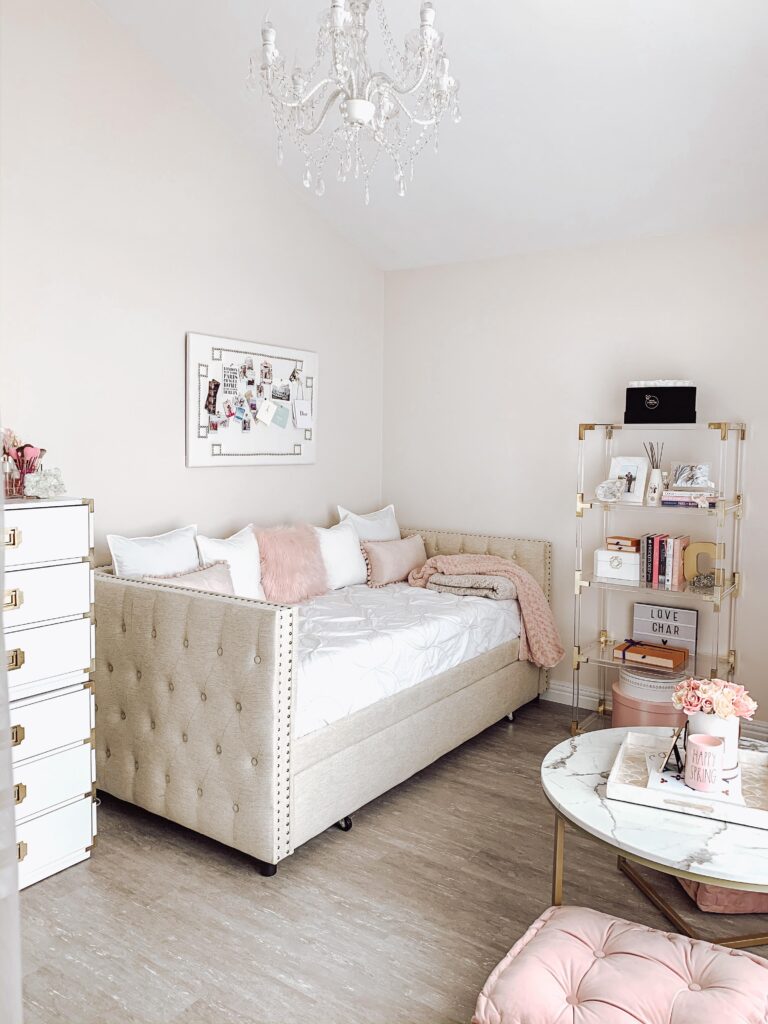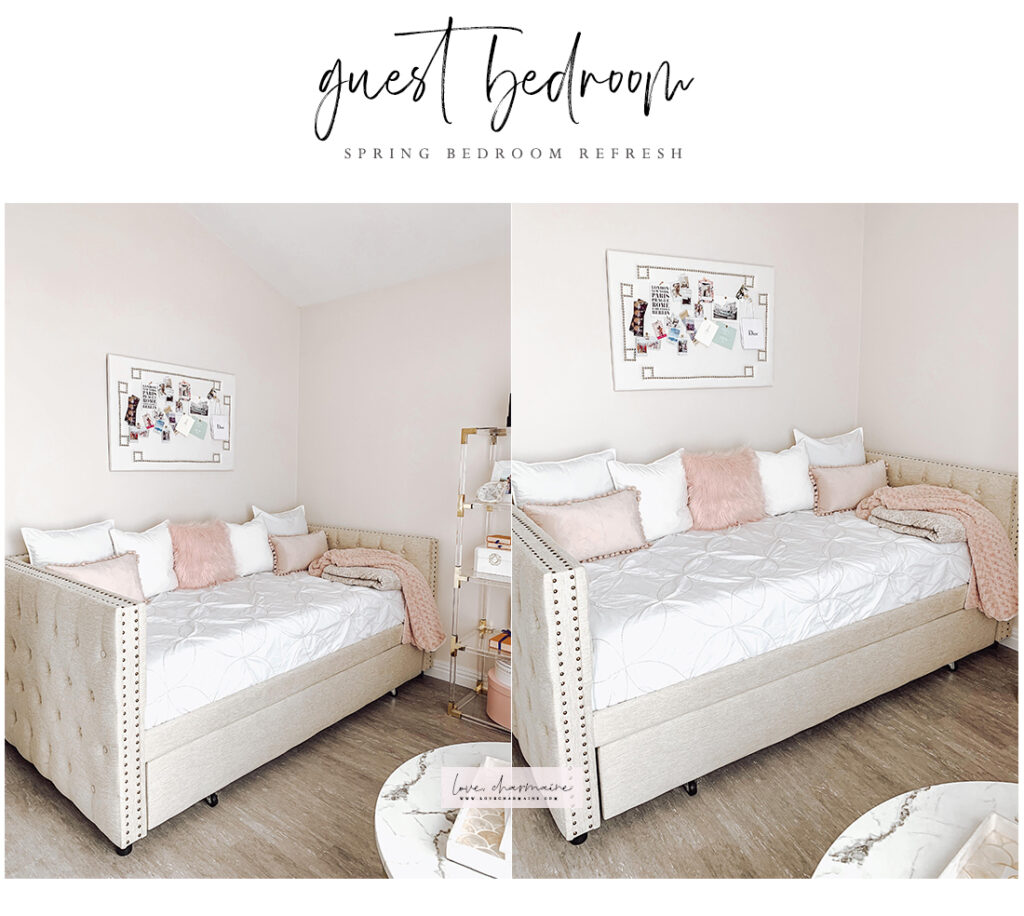 Blush blush blush ♥ I mean, as much as I love my neutrals, I love my pops of blush. Can you tell? I went with a beige tufted daybed so I can easily mix and match with whatever color bedding my heart desires in the future. For now, I have a fluffy white comforter, that I've had for a few years (found at Target). I then jazzed up the bed with nice soft fluffy pillows. These White Velvet Throw Pillow Covers are from amazon and are so affordable! I actually have 3 sets of them around the house. They're amazing, I highly recommend ♥ Here I have a set of 18×18 and 20×20. The blush faux fur pillow was from Hobby Lobby (sold out online but I always see it in stores) and the Blush Velvet Pom Pillow is another amazon find that I absolutely love ♥ As for the throws, the pink one was from Hobby Lobby and the other was from HomeGoods.
I just love how cozy it all looks. Literally makes my heart happy. Eventually, I want to purchase this beautiful comforter set for this space. And see how easy that was? A few pillows here and there, adding some blush hints can really add a touch of Spring in a home ♥ Any who I hope this post gave you some ideas on how to add a bit of spring into your home ♥ Let me know in the comments your favorite way of decorating. Don't forget to check out the links below for more ideas. Thank you for stopping by here on my blog and hoping to see you again on my next post.
xoxo