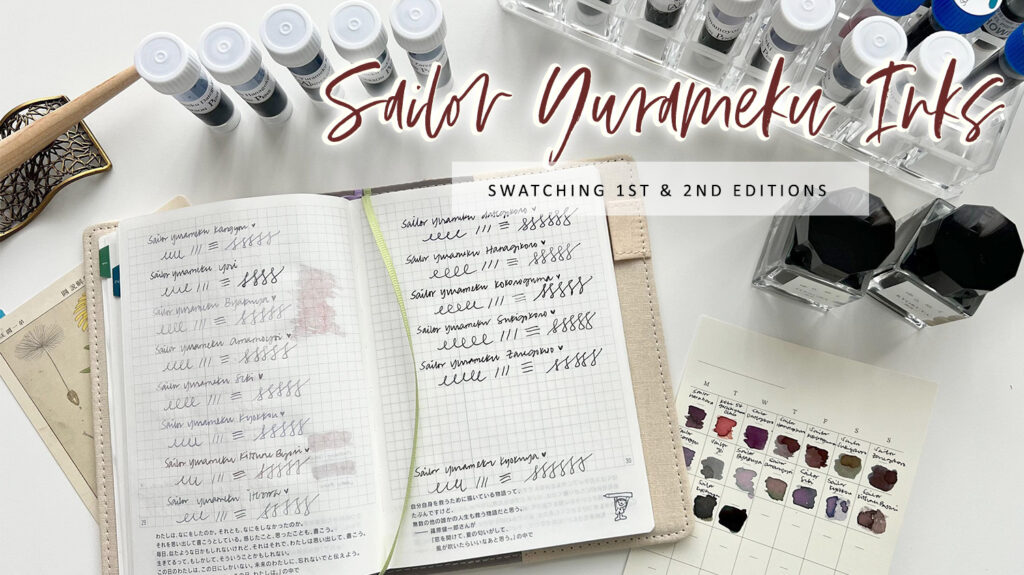 Sailor is one of my favorite brands for both fountain pens and fountain pen inks. I had a few of the first edition Yurameku inks (from last year) and really enjoyed them. So when I saw that they came out with a second edition of these inks, I had to try them out. I found samples over on Anderson Pens and here are my swatches.
Left is Sailor Yurameku first edition which has 9 inks and all have purple undertones. Right is Sailor Yurameku second edition which has 5 inks and all have red undertones.
Swatches on a Hobonichi (tomoe river paper)
Swatches on a Midori paper
These color shifting inks are so beautiful! Love how they look different depending on what paper you use. I'm planning on getting bottles of Hanagokoro, Kitsune Byori and Amamoyoi in the future. Which is your favorite?