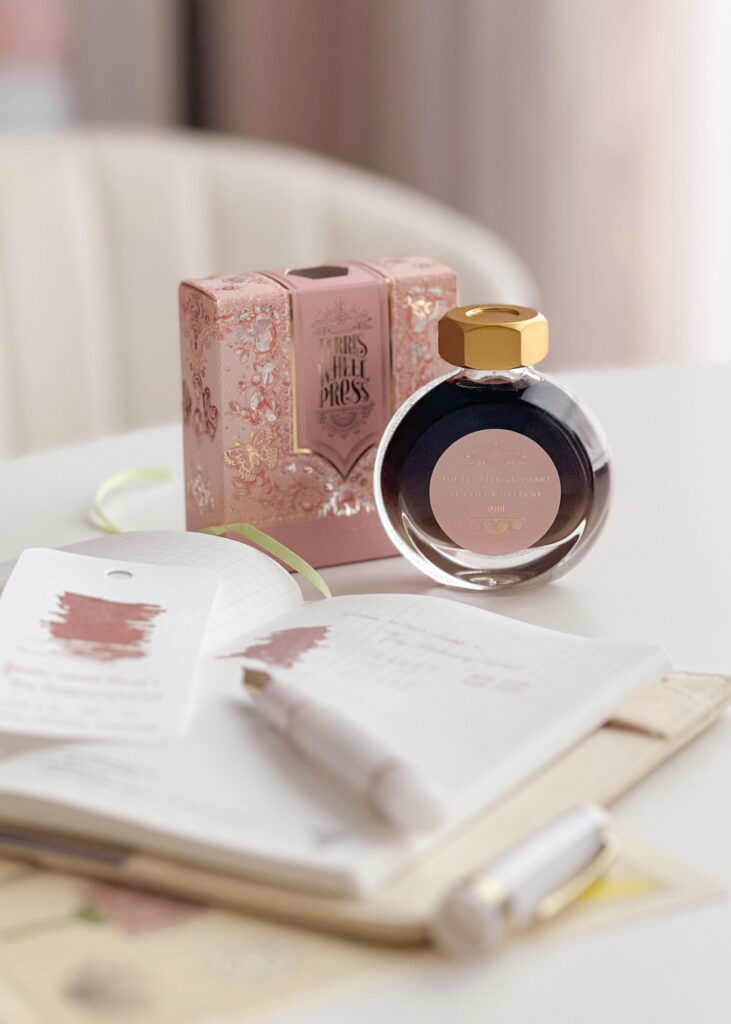 The dreamiest collection by Ferris Wheel Press is now available. The Fluttering Heart ink, carriage and pen (not pictured) released this morning. I was able to get my hands on a bottle of ink, courtesy of Ferris Wheel Press and managed to snag 2 of the carriages during Atlas Stationers pre-orders last Monday (I also got another bottle of the ink while I was at it).
Thoughts about the carriage: Upon opening, I was thinking it's so tiny but it's the perfect size and really hugs the bottle, oh so perfectly. It's a beautiful brass finish that compliments the caps of the ink bottles. The whole presentation is just lovely.
Now onto the ink itself. On the left, is the Col-o-ring Ink Testing Book (written with Pilot Dip Pen – Iro-utsushi Wooden Fine nib) and on the right is the Hobonichi A6 2023 Day-free (written with Sailor Pro Gear Slim Mini Medium Fine nib). The ink is a beautiful blush shade with metallic champagne shimmers. It's legible on both paper which is really nice.
I was also curious to see how it compares to the infamous Ferris Wheel Press Lady Rose ink, so I swatched both next to each other. They are pretty close but I must say, Lady Rose has more warmth and red undertones and Fluttering Heart looks more of a beige next to it. Happy to have both in my collection, as they are both so pretty.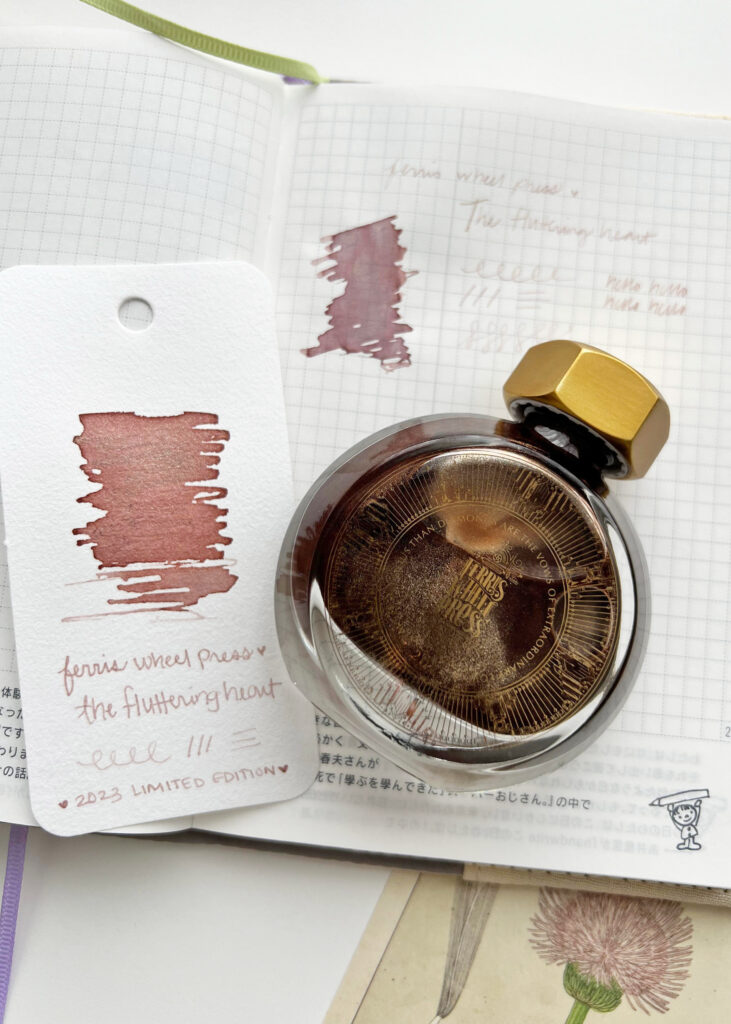 Currently (3/3/23 4pm CST), The Fluttering Heart carriage and pen are SOLD OUT but the ink is still available for purchase. Check them out at Ferris Wheel Press (10% OFF with code CHARMAINE) and Atlas Stationers (10% OFF with code CHARMAINE10). Restock for the carriage and pen will be later this year according to Ferris Wheel Press.
Disclosure: links and codes are affiliates