My planner babes, it is time! Okay, I'm a bit late with this post because technically it was yesterday but we're just gonna go with it and it's not too late yet to get your goods if you haven't done so. In case you missed it, I posted a video on YouTube, the other day, sharing my current Hobonichi planners/journals & covers collection, along with my 2024 Wishlist. Definitely give it a watch if you haven't yet, it's a fun one hehe.
So in this post I wanted to share with you what I ended up purchasing for my 2024 line up. Last year, I thought I was so sure with all the things I bought but towards the end, I did ended up changing a few things. This time around, I'm actually 99.9% sure that what I chose is gonna stick! I'm already IN LOVE with the covers I picked out. Like you know that feeling, not only a gut feeling but also in your heart, that it's gonna be good… type of feeling. Okay, I'm blabbing too much… here they are.
Hobonichi Techo Weeks – Paper Series: Pale Blue-Green ($28.00)
This is what I chose for my everyday & everything, sidekick planner. As you all know, I just love the Weeks. It's the perfect size and gives me enough space for daily planning for both personal life and work life. Happy to say that this will be my 4th Hobonichi weeks.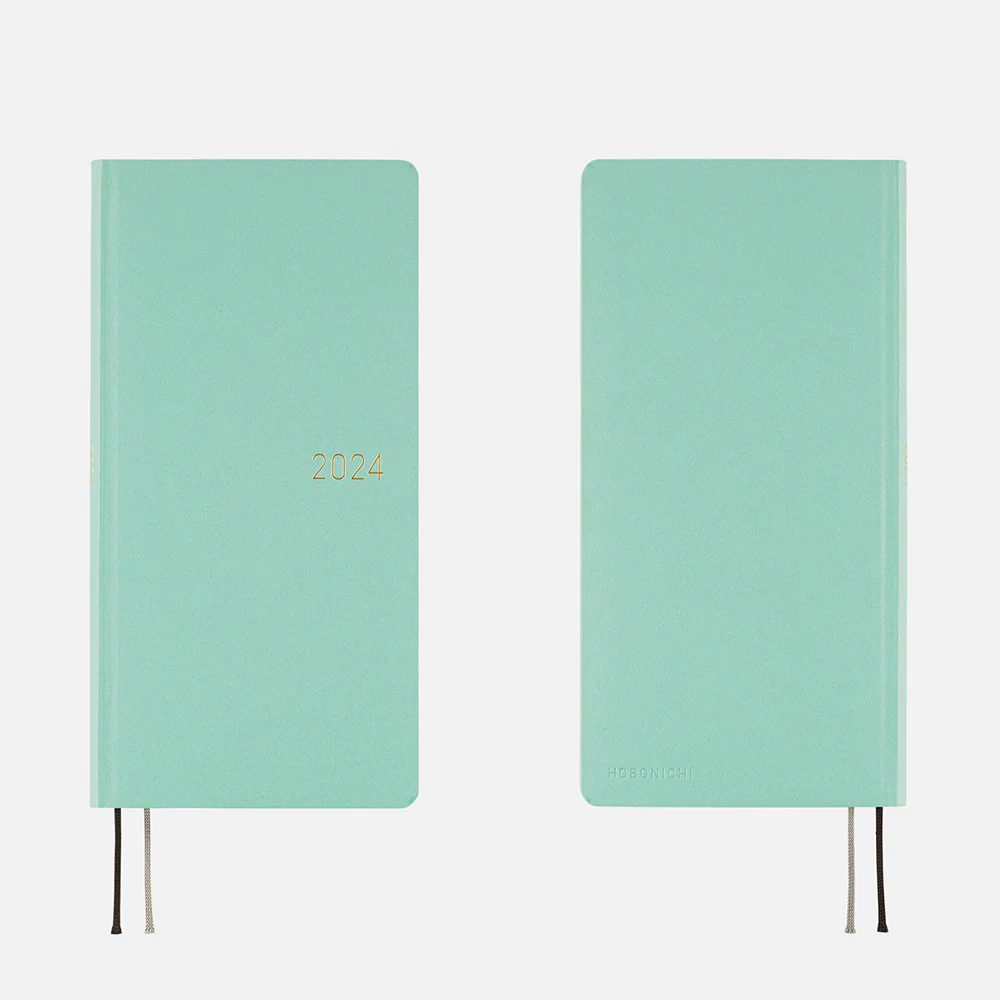 My goodness, I'm so excited about this line up. I mean… look at the colors. I'm so confident about my picks haha. Anyways, all are still in stock over on Atlas Stationers, but you wouldn't want to wait too long! You can also use my code CHARMAINE10 to save you 10% on your purchase.
So excited to see and watch what everyone gets over on Instagram and YouTube in the next few weeks. I just love this time of year. All the stationery love makes my heart flutter. What's even better is that it's my birthday month so my Hobonichi haul is always like a gift to myself, makes it a bit more special.
Any who, that's it for this post. Let me know if you got anything or what you plan on getting in the comments below. I would love to know! Alright, I hope you enjoyed this post and maybe gave you ideas on what to get! I leave you with my latest video below hehe. 'Til next time, bye loves!