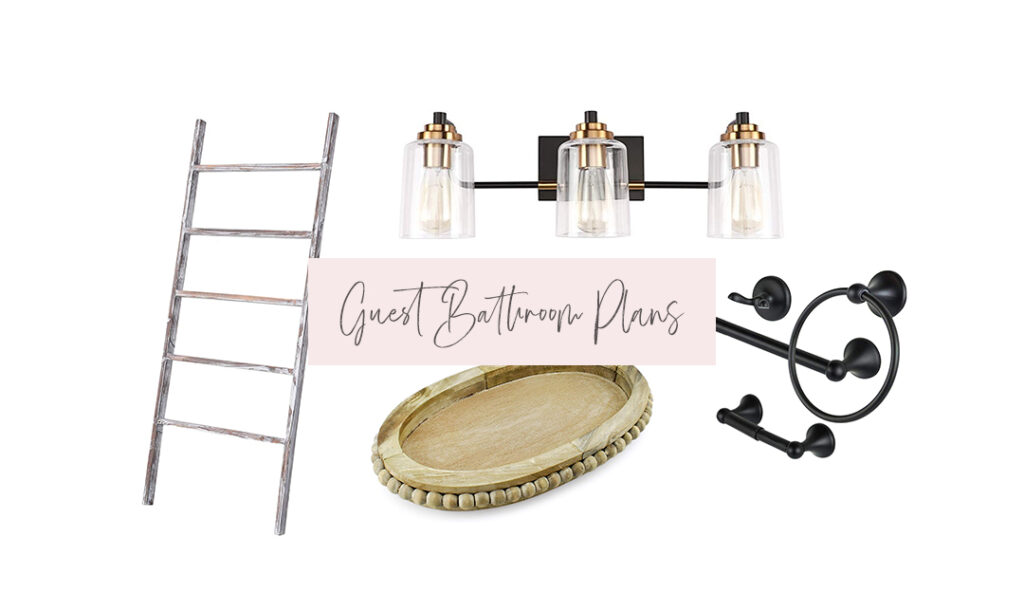 Hello loves ♥ If you've been following me on Instagram, then you probably already know that we're planning to do some changes in our guest bathroom. I did a whole Guest Bathroom tour almost 3 years ago and nothing really has changed since. The changes we want to make for this room are nothing huge, but little things sometimes do make a huge impact.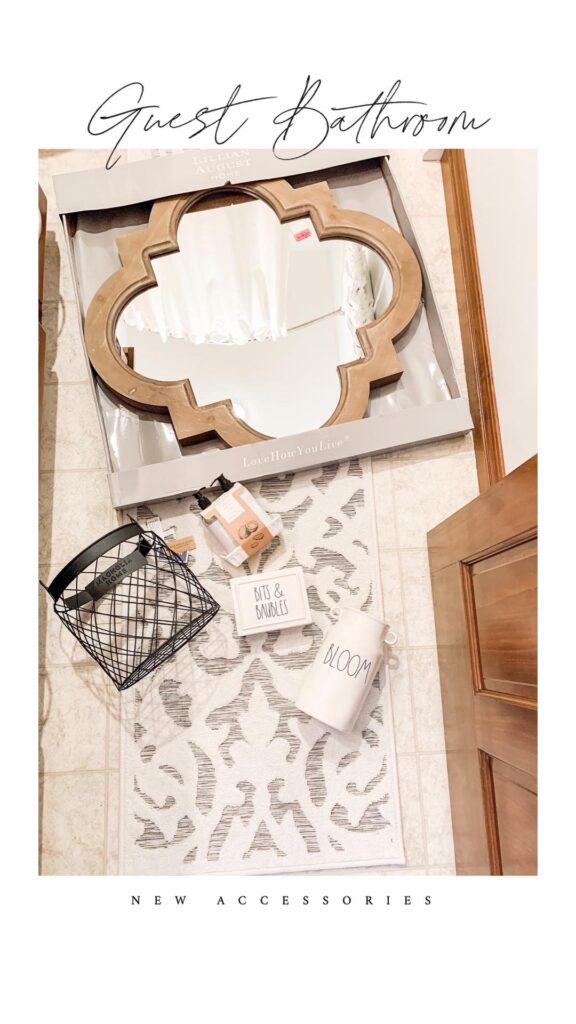 Here's a list of things we want to do:
1) Remove the medicine cabinet
2) Replace the light fixture
3) Change out the hardware
4) Change flooring to planks
5) Re-paint the entire room
This photo shows the first things I bought for this project and it really helped set the tone for what we wanted to go for.
The large mirror is the same size as the medicine cabinet – found at HomeGoods.
The rest, Rae Dunn ceramic decor and soap & lotion set were from T.J. Maxx. The Magnolia bin was found at Marshalls.

The runner was from Amazon for under $50! (My Texas House by Orian Indoor/Outdoor Lady Bird Runner, 1'11" x 7'6″, Natural/Grey) It's such a beautiful rug ♥ I absolutely just love it. The quality is fantastic, I highly recommend.

At first, I really wanted to go full on farmhouse. All matte black with the hardware and light fixture. But I didn't want it to be "too trendy." I know I love it now, but will I love it in the next few years? So instead, we're mixing it up to be more Rustic Glam. I'm really excited because it'll definitely flow in with the rest of the house. ♥ Below you can see the other items we have purchased for our Guest Bathroom.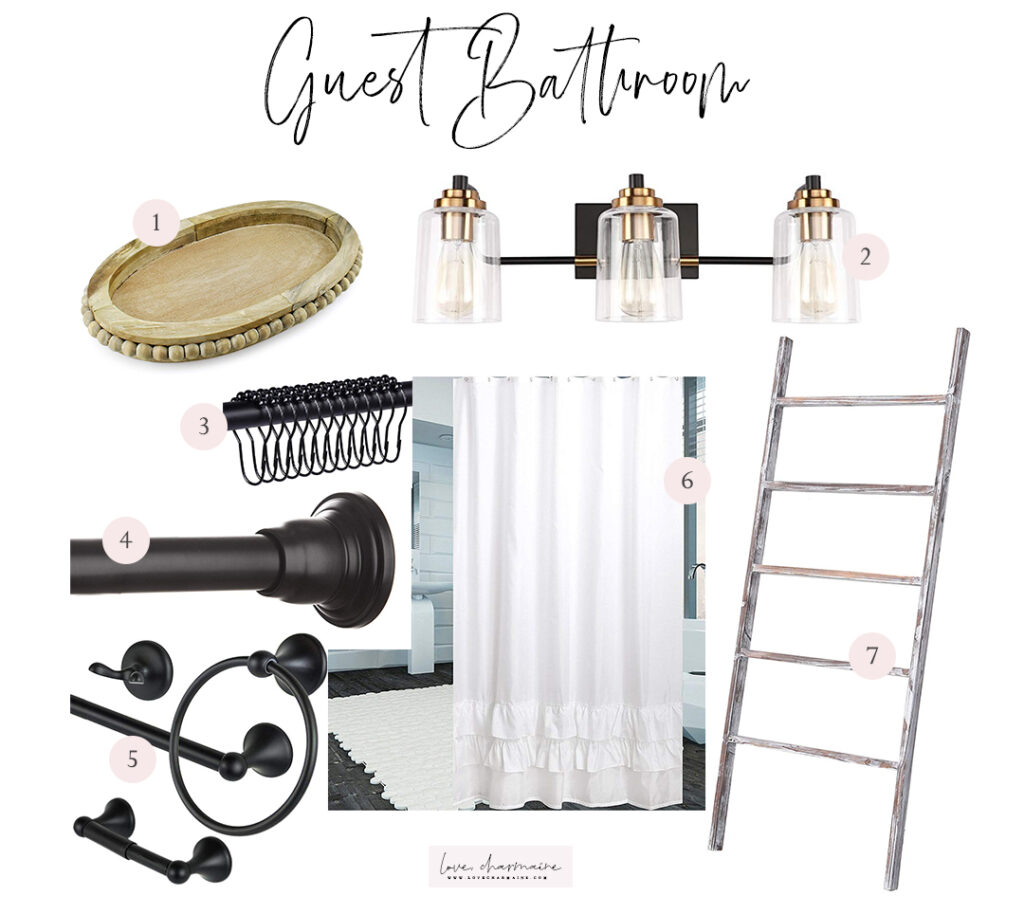 The light fixture is probably my favorite thing. Like I said I really wanted to go all matte black at first, but after looking at light fixtures. The all matte black just looked so plain and then I saw this. I love the mix of gold in it. Eeeek, I'm so excited to see it up. My second favorite thing is probably this rustic ladder. I saw it on someone's IG post and they used it to store their towels and I thought it was just a genius idea and less holes in the wall! haha
I can't wait to share with you guys how it all looks together. I'm still looking for a new faucet and still deciding on: paint color, flooring. If you have any suggestions/ideas, I'm all ears! I'm also debating if I want to do an accent wall. Definitely not wallpaper because we have textured walls, so I'm thinking stencils or black splash/tiles? Ohhhh, seems like so much work. Anyways, let me know your thoughts.
Thank you so much for stopping by. See you in my next post!
xoxo