Hello dolls ♥ Welcome back to my blog! I hope you're all doing well. I'm so excited to be sitting here writing about this! It's finally sinking in that I'm going to Paris ♥ One of my dream places/another to cross off the bucketlist! Ahhhhhhh! #freakingout
So as you can probably already tell, I'll be showing you the outfits that I put together for my trip. Are you excited!? Because I am! I've never done a post like this before and it was so much fun creating the images – took a long time but fun haha. So I hope you guys enjoy xoxo
Longchamp Le Pliage Tote | Rockland Melbourne Carry On Luggage | OEE 6 Set Travel Organizers Packing Cubes | Tory Burch Fleming Small Convertible Shoulder Bag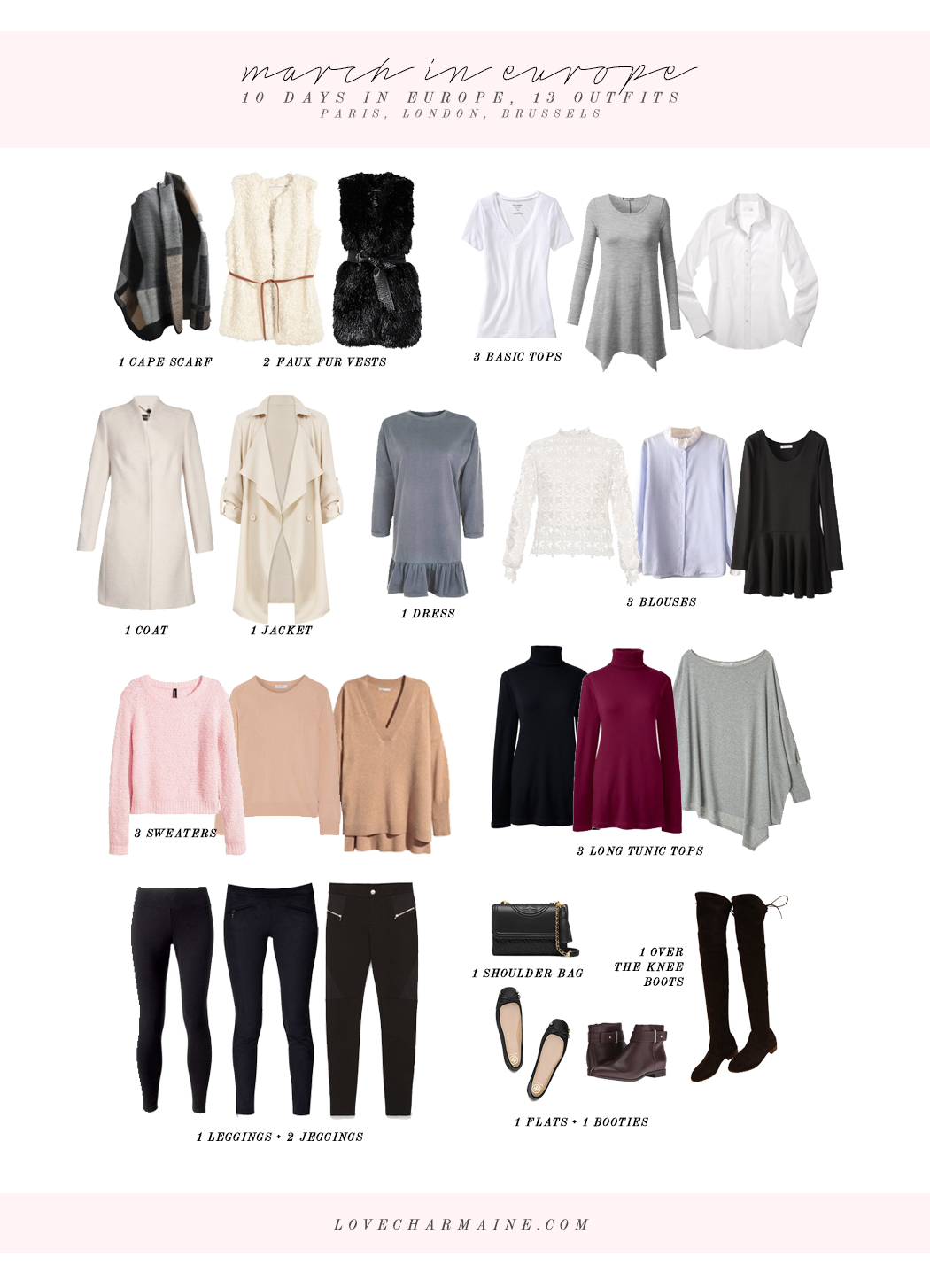 I'm off to Paris, London and Brussels – the weather is pretty cold and wet so I did pack pretty much "winter outfits" for this trip. To pack, I still tried to follow the tips in the video below as much as I could; but using the packing cubes this time around truly helped out a lot! So the photo above are all the things I'm packing 🙂 Below you can see how I will be styling them.
I managed to really put together 13 outfits, but if I really wanted to, I can make up to 20 outfits with all my options! *TIP: Try to stick to a color palette and of course, stick with basics if you can. I do feel like I could've packed less but I'm really not to fond of re-wearing things lol. Also, note that a lot of the pieced I've already had in my wardrobe and purchased in stores. With that said, I will try my best and find everything online and link it as well.


» White Faux Fur Vest (exact one)
» Nine West Booties
» Tory Burch Bag

» Black Faux Fur Vest (exact one, sold out)
» Over the Knee Thigh High Boots
» Tory Burch Flats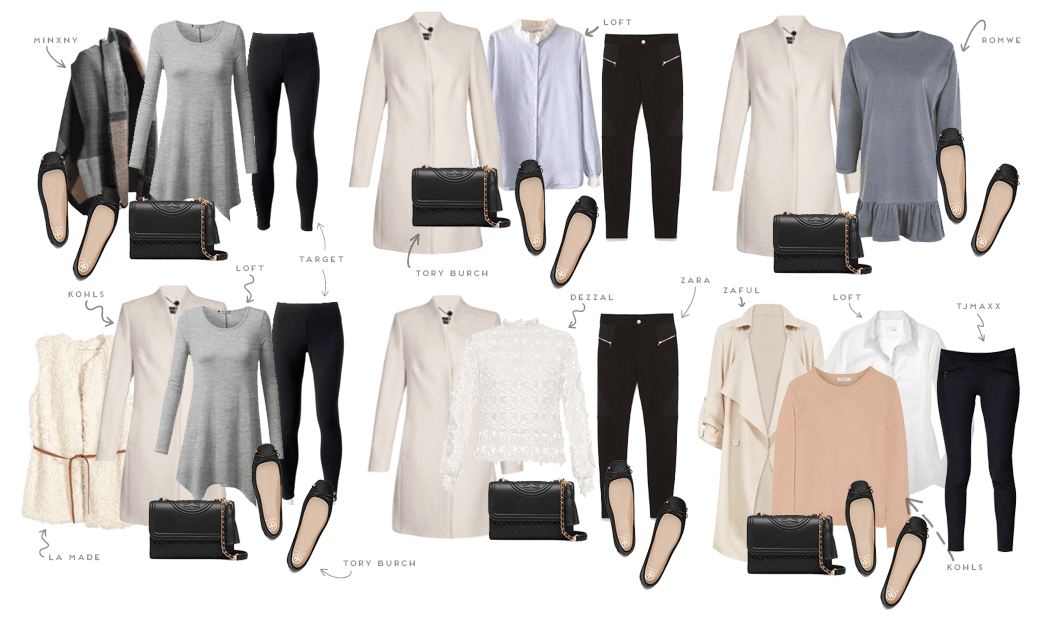 » Lace Blouse (exact one)
» Gray Sweater (exact one)
» Gray Dress with Ruffles (this is actually the exact one that I have)
What makeup & toiletries am I bringing?
Makeup bag from Target
pin it!