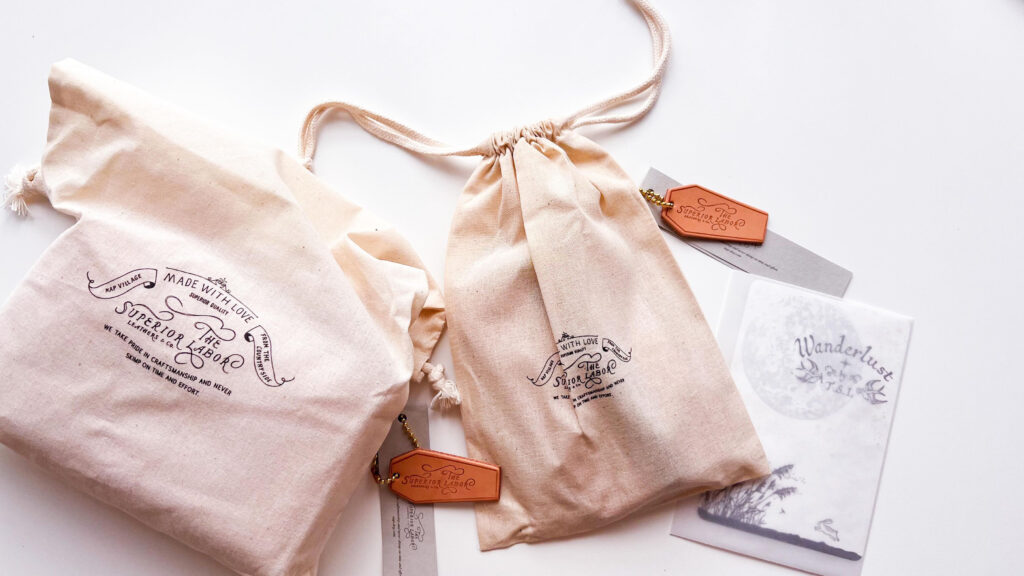 I finally got my very first The Superior Labor pieces and I am sooooo happy! I've always love the look of their undyed pieces but for some reason, I just never bit the bullet. Until I saw the Wanderlust line… I actually remember seeing this line when it first released last year but was unsure about how to order, so I just kinda stopped and forgot about it. I stumbled upon it again last month and just had to order. (I placed my order on 9/29/22, shipped out 10/3/22 and arrived 10/6/22; all the way from Japan.)
I had originally wanted the pen roll but after some thinking, I realized it's too big and I would never really use it. I love pieces that are more compact and easy to bring with me; so I went with the leather tool holder. I also got the urban sketchers leather pen case, for I thought it'd be a fantastic weekender journal pouch. I got both in the color cotton candy, the perfect blush pink. I've been using both items for over a week now and will be going on a weekend trip this weekend; and I can't wait to see how I get on with them.
So far, for daily usage, I love them. They both hold all my daily necessities for my planner and journal. Giving me easy access and I even bring the tool holder with me when leaving the house for running errands, along with my Hobonichi weeks. Overall, I'm very happy with my purchases. It'll be hard to find something better hehe.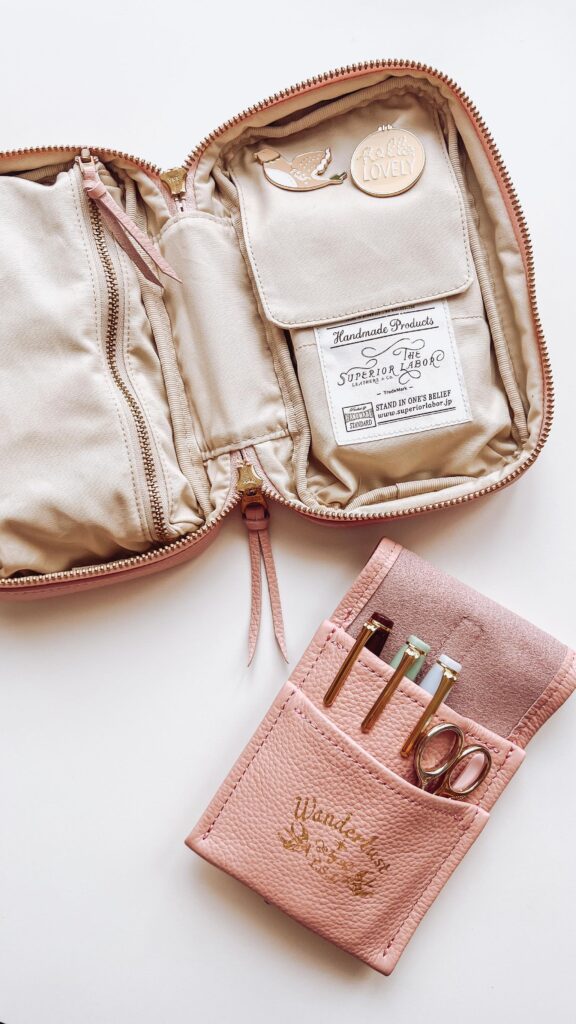 Check out my video below to see my unboxing and how I have everything packed.