I have been a huge fan of Heart Evangelista for as long as I can remember. My all time favorite movie with her is "Bcuz Of U" (2004) and of course I loved her in Gmik ♥ Recently she collaborated with L'Oreal Paris on a lipstick collection featuring one of my beautiful paintings. The painting as I recall is her portrayal of what women are. I actually really love this painting and I thought the story behind it was beautiful. Also, not to mention the lipstick shades of her choice are on point. They're all really flattering. Anyways, without further ado, here's the lipstick collection.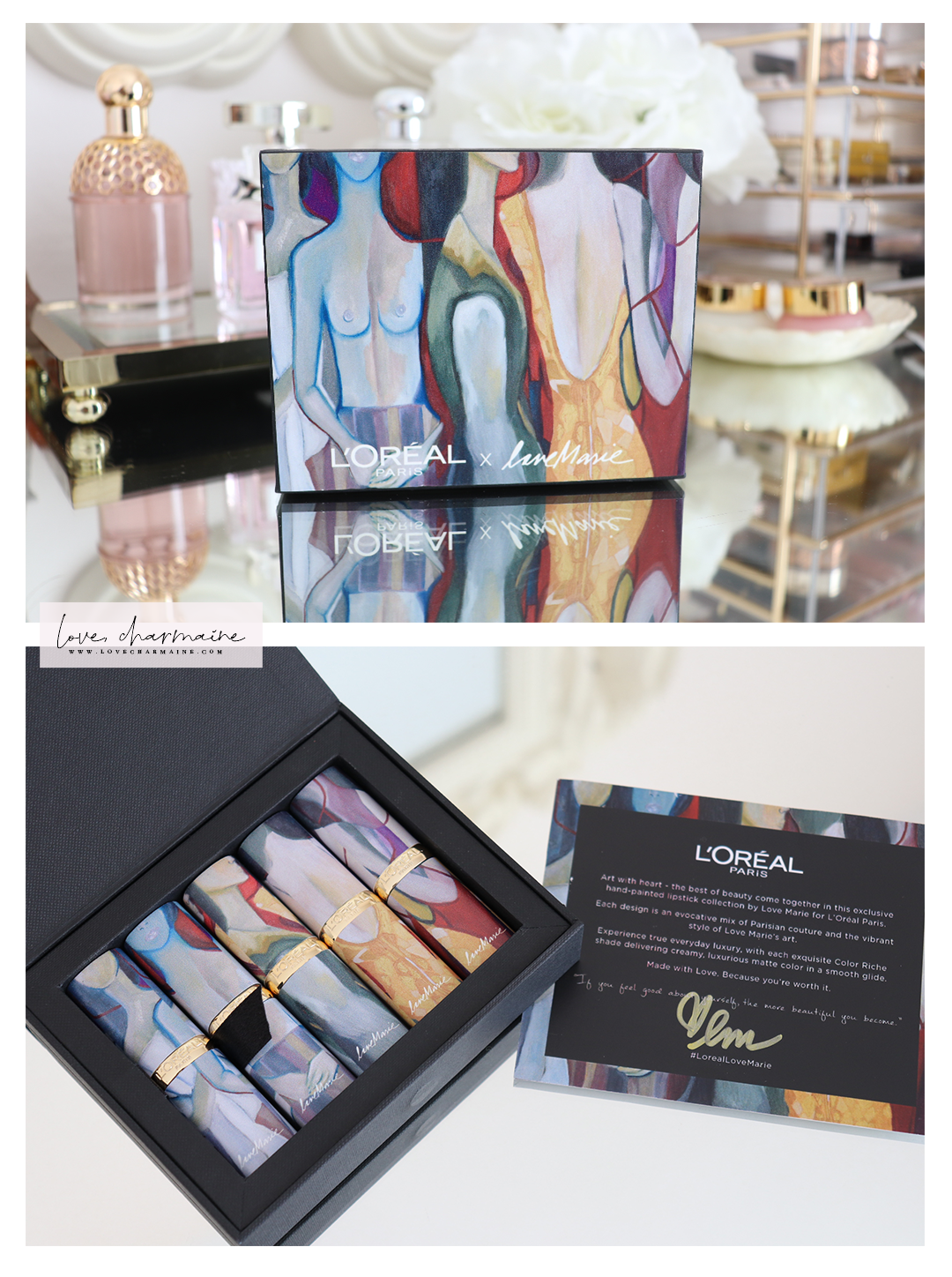 "If you feel good about yourself, the more beautiful you become."
#LorealLoveMarie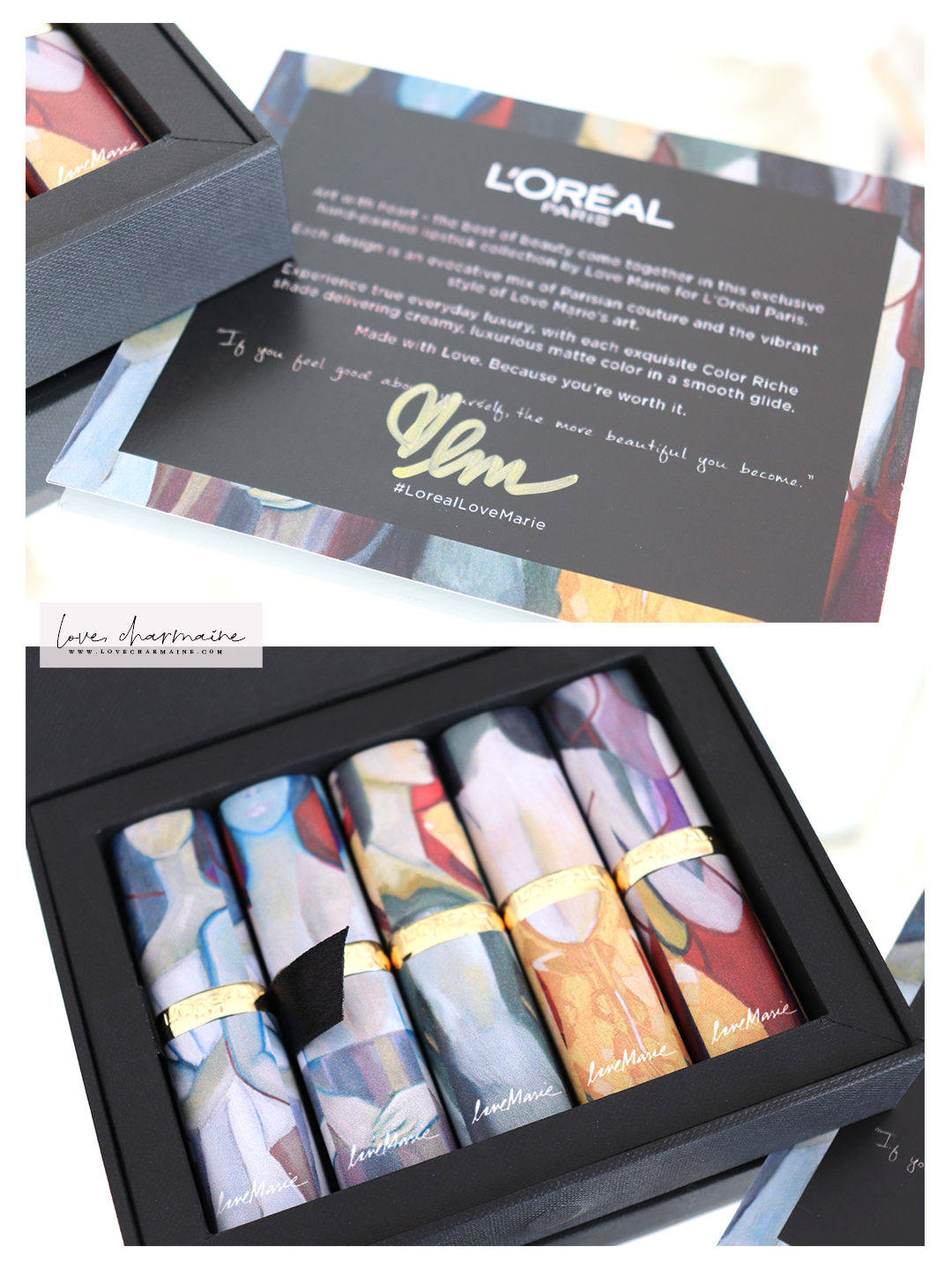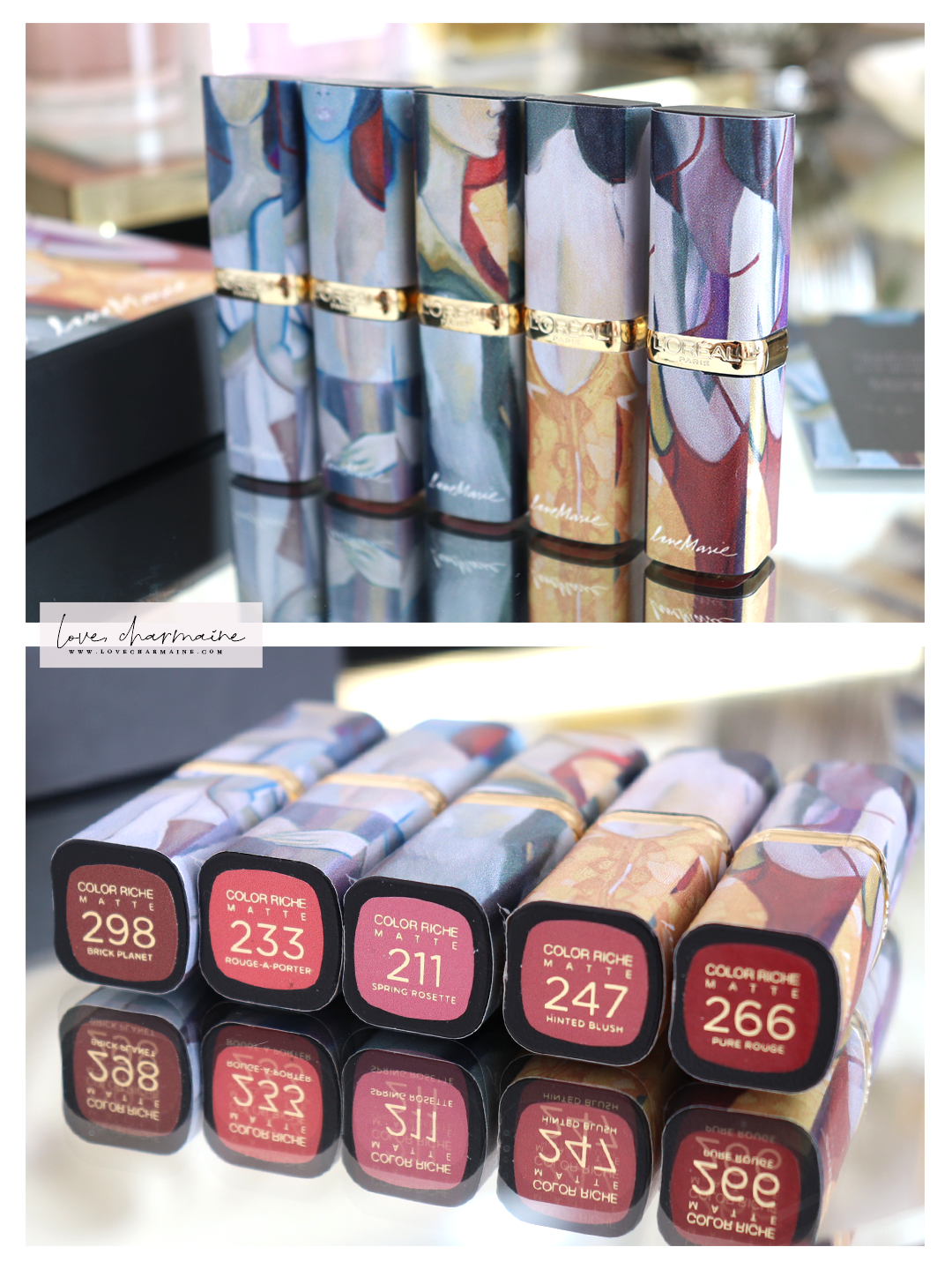 L'Oreal Color Riche MATTE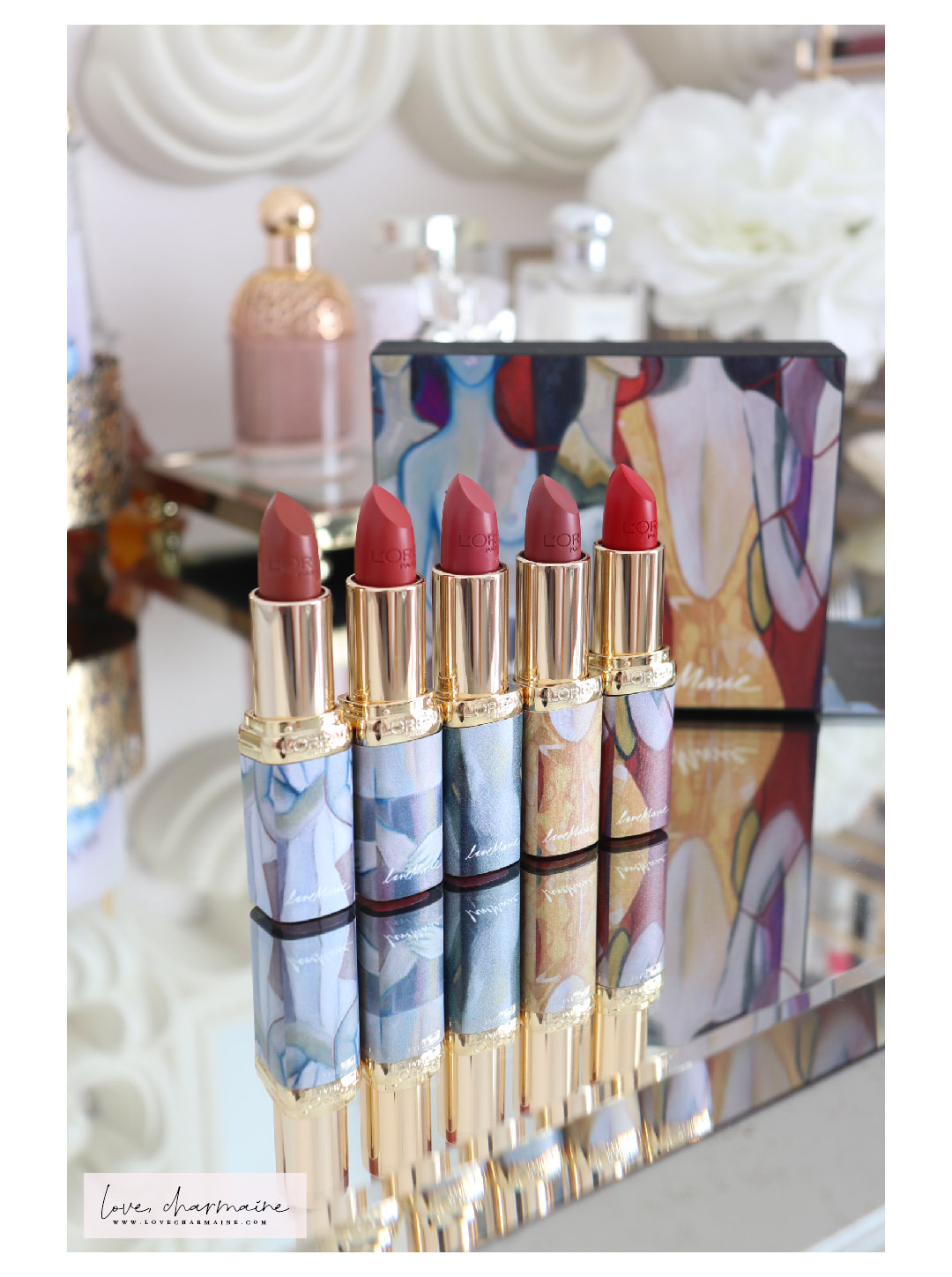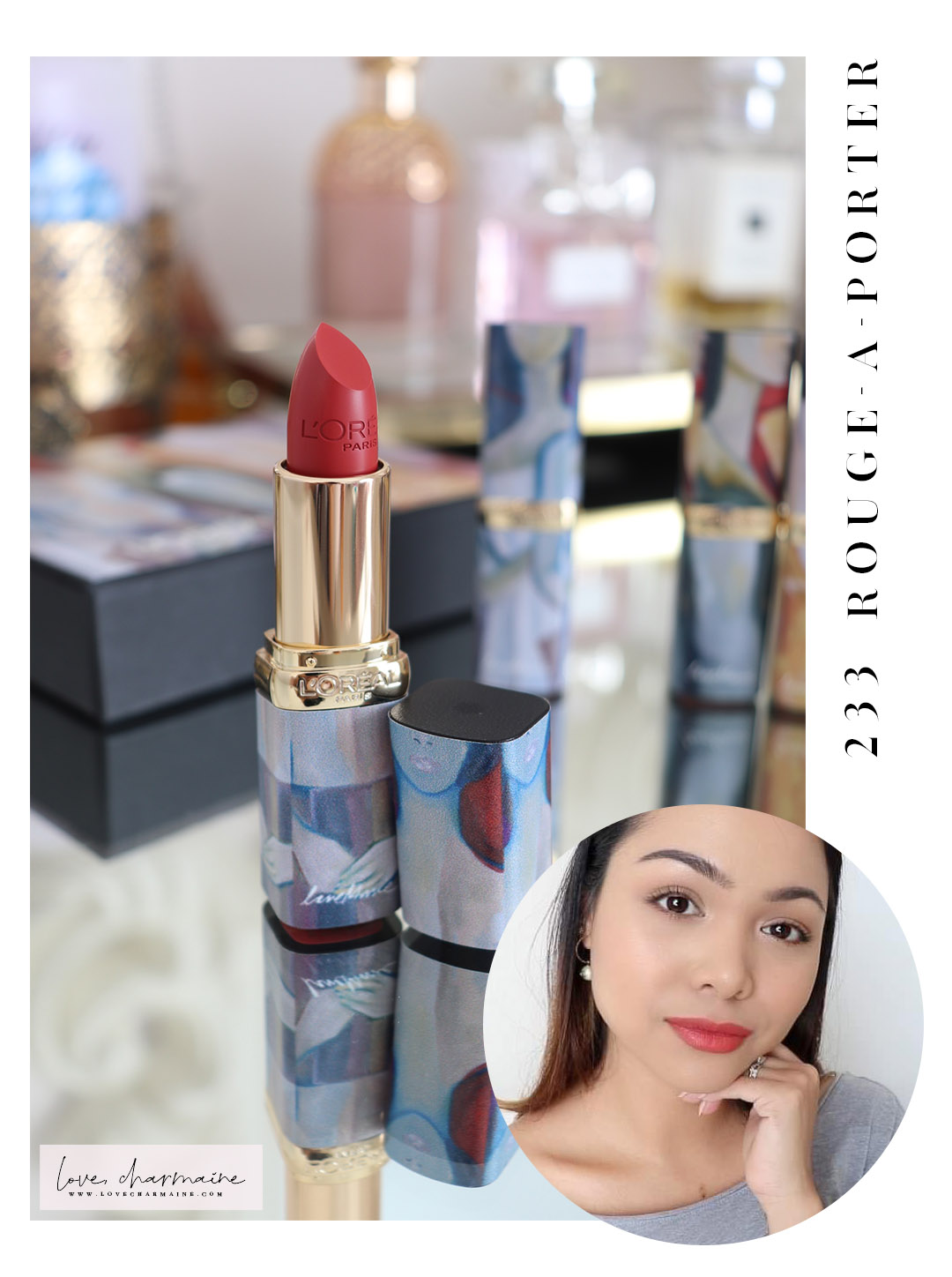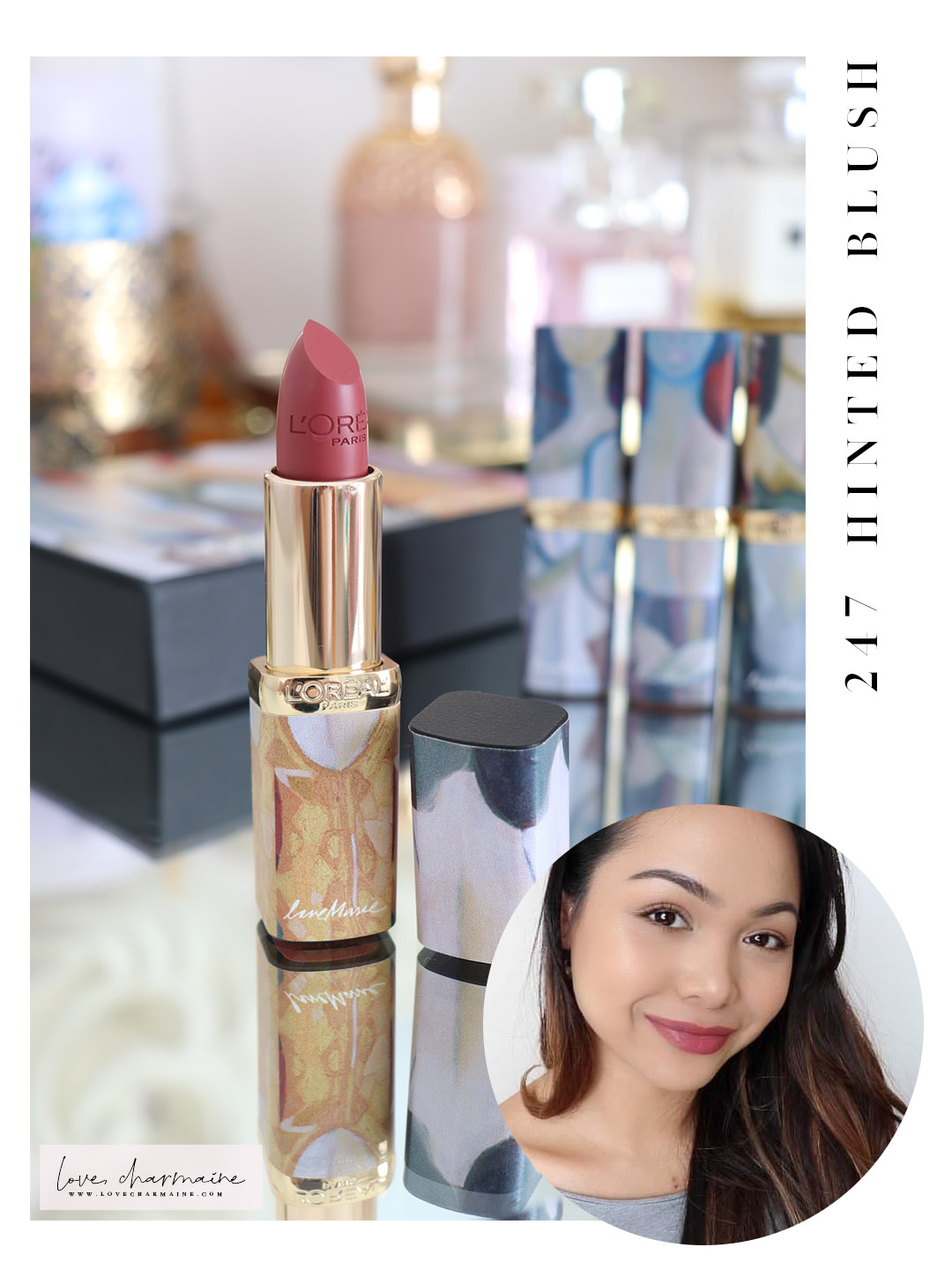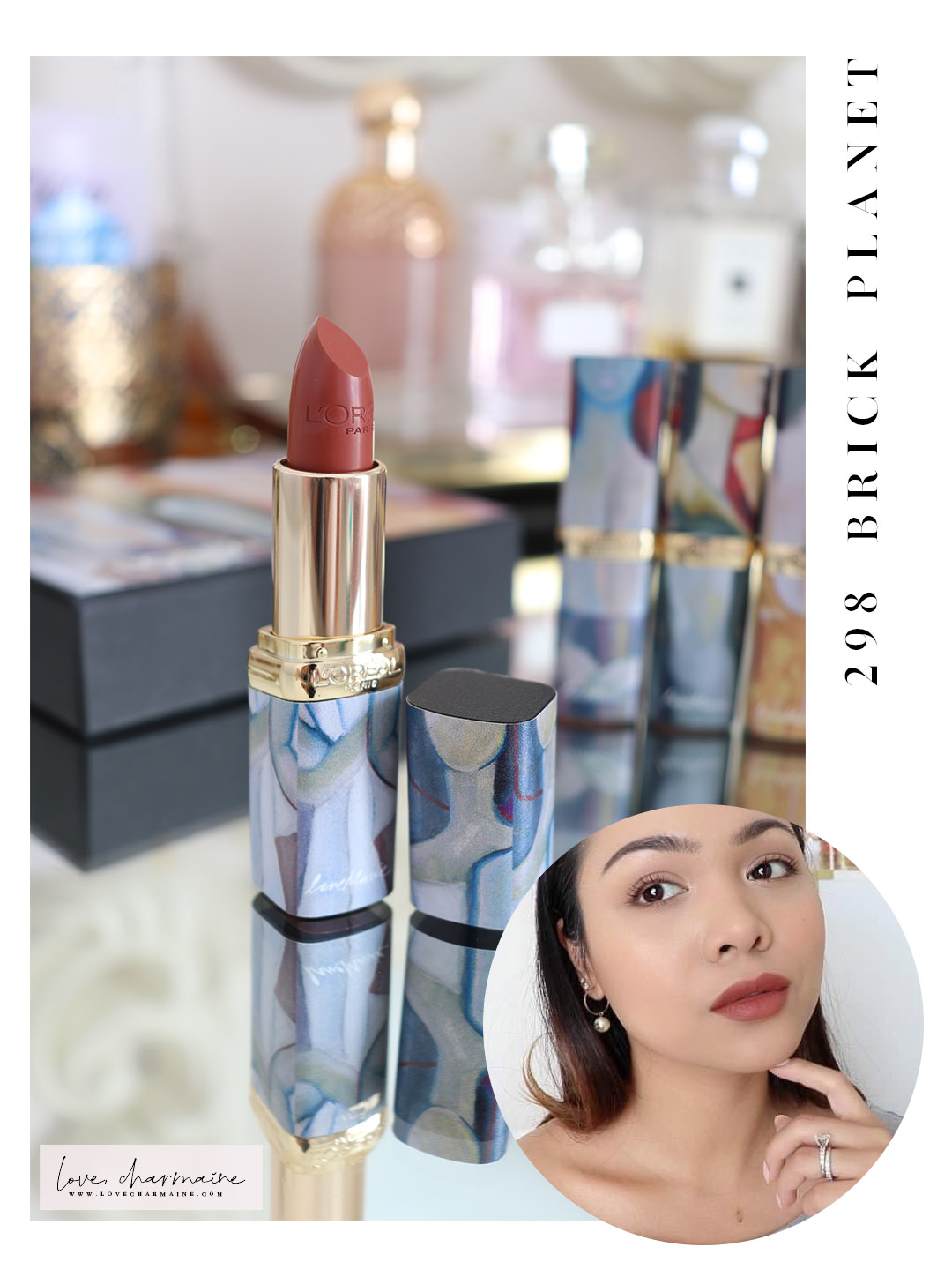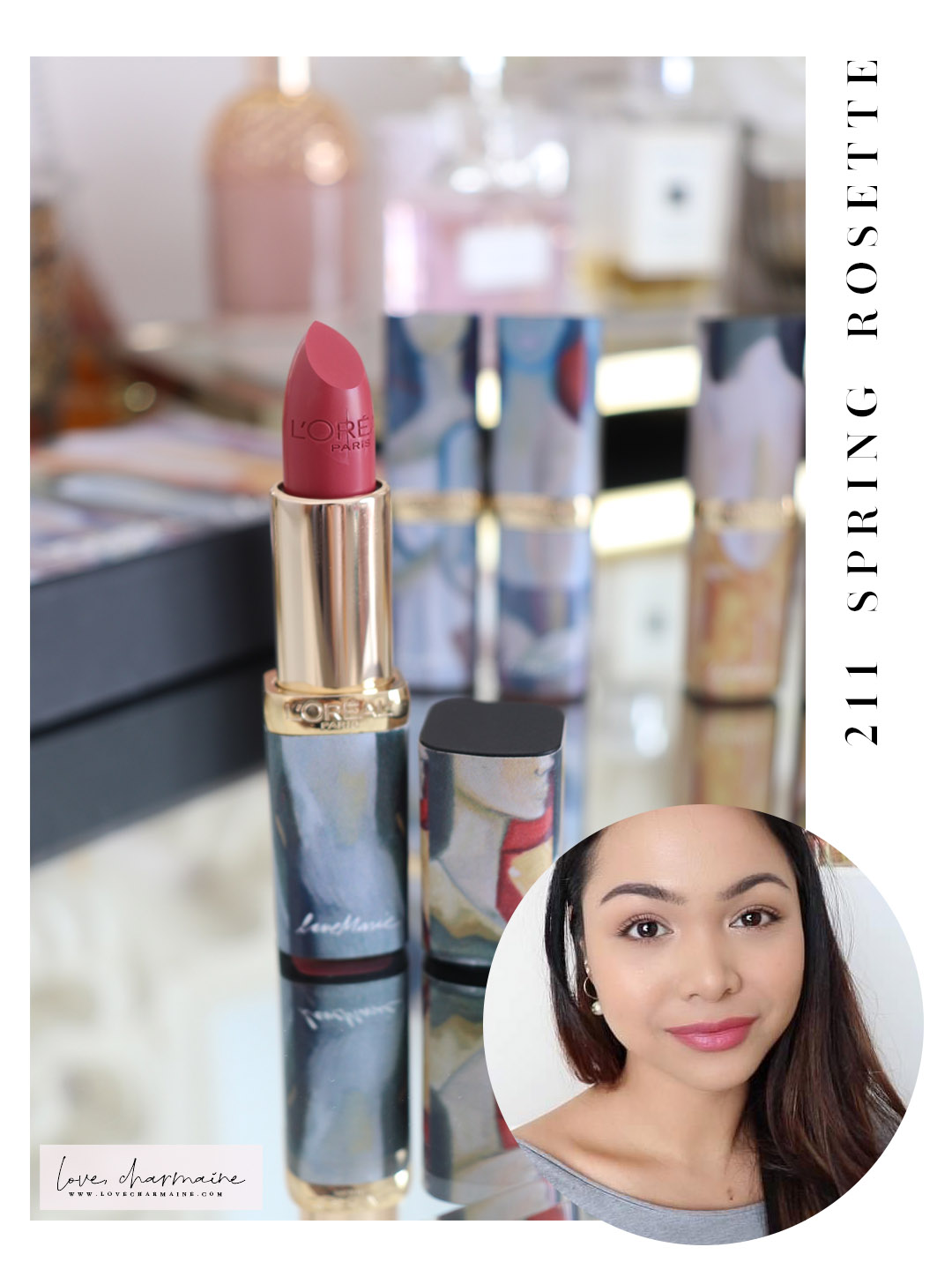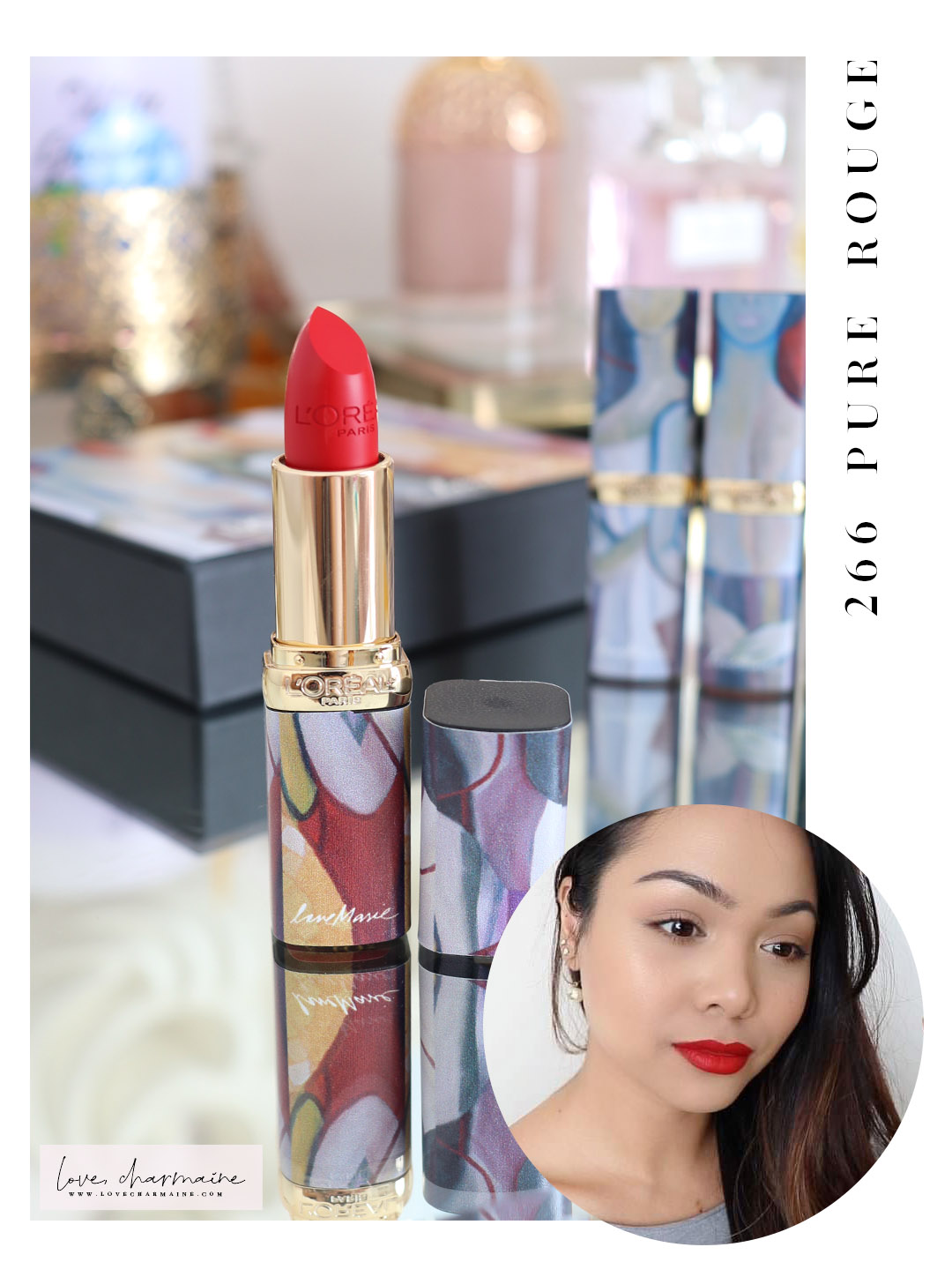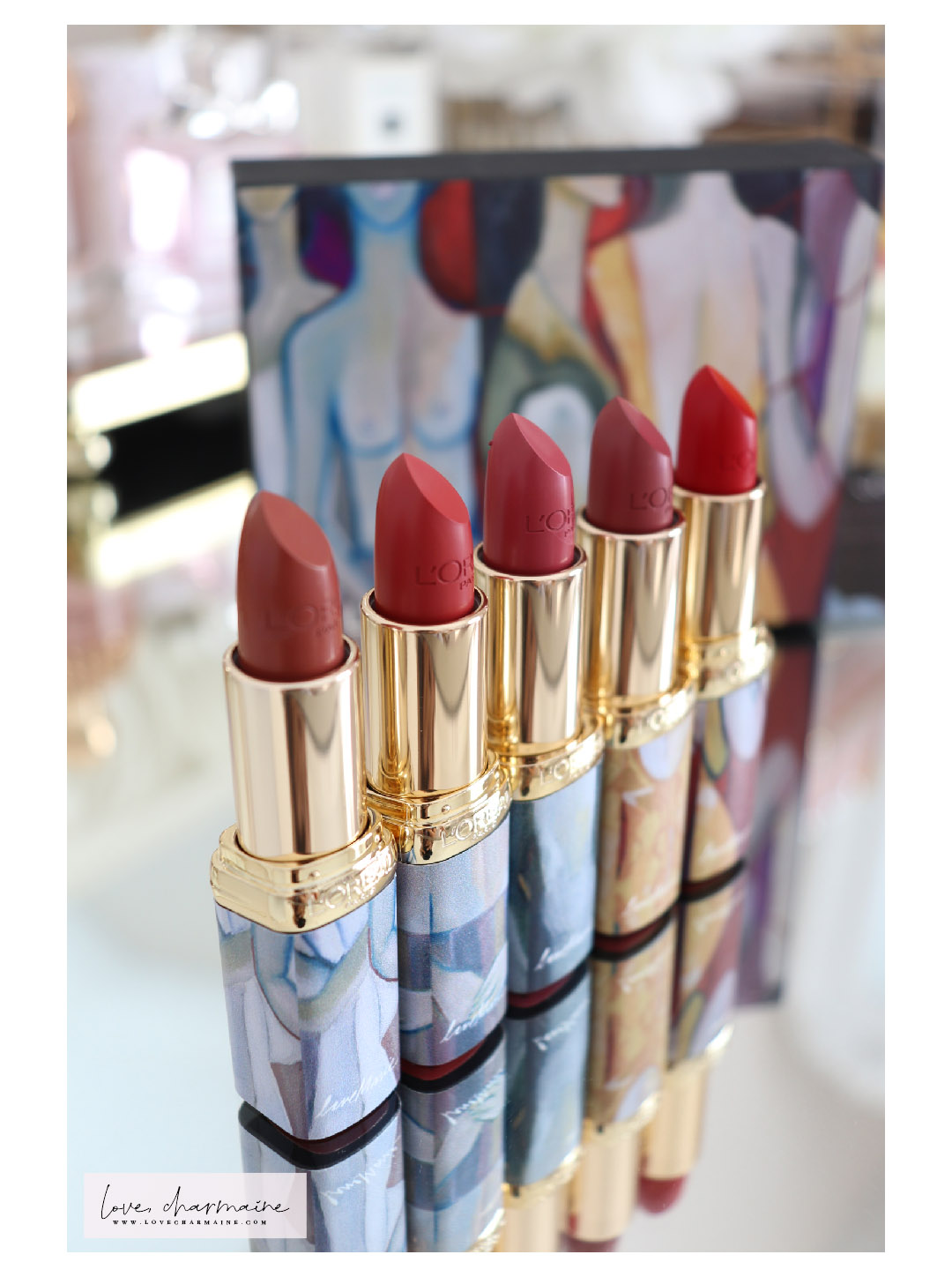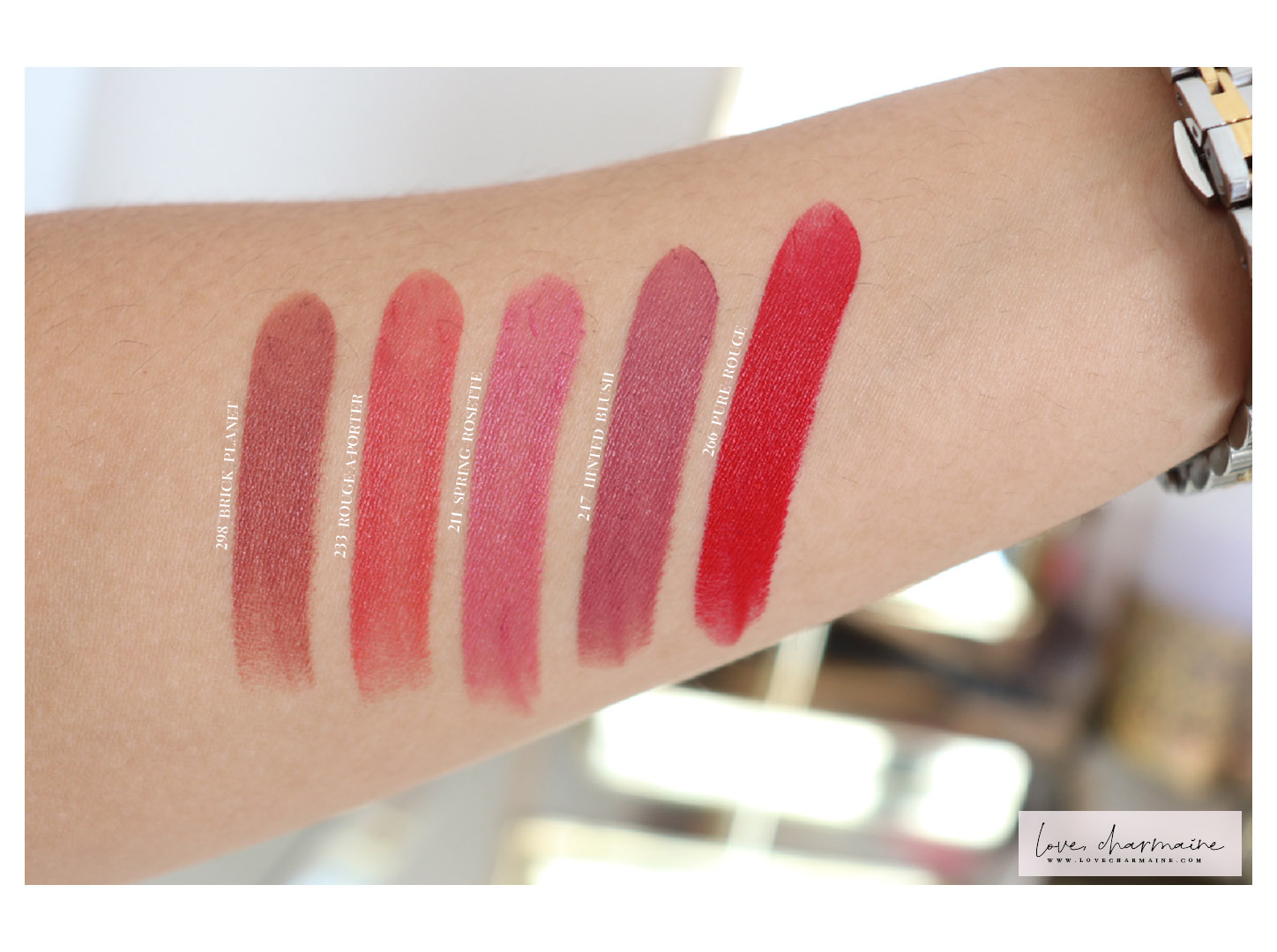 Overall, I absolutely love all the lipsticks. They're very creamy, very pigmented, has a beautiful matte finish and glides on like a dream. Only thing is, I wish the print on the packaging wasn't a sticker because, overtime it could start to peel off (which will be just a bummer). Nonetheless, I love these and I do recommend them if you can get your hands on them (I know it's super hard and its sold out everywhere) because I truly believe that it will flatter any skintone. ♥ If you can't get your hands on these, I was told that these shades are available on L'Oreals permanent line, it just won't have the same packaging as the LoveMarie collaboration.

Special thanks to my Ate Loida for purchasing these for me ♥ And thank you to Ate Lorie for bringing it all the way from the Philippines to the US. Maraming maraming salamat!